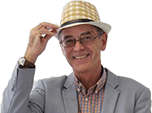 Drive it to Luton on Drive it Day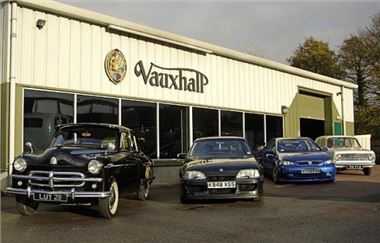 * Vauxhall Heritage Centre to open for annual classic car celebration
* Free entry and refreshments for all visitors
* Entrance via Park Street, Luton, 10.30am to 4.00pm
Vauxhall will be throwing open the doors of its Heritage Centre to mark the annual 'Drive it Day' celebration of classic motoring on Sunday, April 20.
Drive it Day is an initiative set up by the Federation of British Historic Vehicle Clubs – an umbrella body representing the classic vehicle movement in the UK – to encourage owners of old or interesting cars, vans, bikes or trucks to take to the road for one day and demonstrate the strength of the historic vehicle movement in the UK. It campaigns against issues that may affect the right to use historic vehicles on our roads.
As part of the Drive it Day campaign, a number of venues throughout the country are hosting visitors who arrive in classic machinery. Among them will be the Vauxhall Heritage Centre – a site not normally open to the public – at the company's head office in Luton. Individual classic car owners or groups representing clubs are welcome at the centre on the day, and teas and coffees will be available for all.
The Heritage Centre is home to over 50 classic Vauxhall cars ranging from the earliest 1903 5hp model through to modern classics such as the Monaro VXR 500. Other highlights include the Lotus Carlton, the rarely-seen VX Lightning Concept Car and an original Price Henry, along with all manner of Vauxhalls that became household names through the years, such as Vivas, Victors, Astras and Cavaliers.
Opening times will be 10.30am to 4.30pm, and the entrance to the Heritage Centre can be found in Park Street, Luton, behind the main Griffin House headquarters in Osborne Road, postcode LU1 3YT.
More at
www.vauxhall.co.uk
Comments