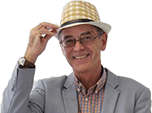 NEW CIRCUIT DRIVING DAY PACKAGES AT ROCKINGHAM

DRIVING days have just got more competitive at the Rockingham Circuit
in Northamptonshire with the launch of two new exciting packages for
2008.
TrackPro and Time Attack have been designed to bring out the
competitive streak in everyone, on and off-the-track, while providing
maximum driving time at an affordable price.
Both days feature new cars including the fantastic V8 Supercars, which
are an exciting addition to the Rockingham fleet for 2008; the Ford
Focus GpN Rally car and the slim-line Rockingham single-seater.
TrackPro gives guests the chance to focus on their track skills by
providing more driving time for them to improve their racing line and
lap times on real racing circuits.
The package includes learning the 1.9 mile National Circuit in three
very different cars – the V8 Supercars, Mini Cooper S and Ferrari 360
- before taming the Oval in the Rockingham single-seater.
Finally the adrenalin will be pumping as guests sharpen their sliding
skills and hone their reactions in the specially constructed skid car;
attempt the tricky autotest course and enjoy a high-speed passenger ride
around the Oval.
Time Attack centres on off-track activities as guests not only go
head-to-head but will also have to battle against the clock in attempt
to bag their team the points.
Activities on this package includes driving a Porsche 911 on the
National, going off-road to conquer the 4x4 course, negotiate the
integrate autotest, drift on the wet grip, and be a team player in the
pit-stop challenge.
Guests will also go head-to-head in the new Ford Focus GpN cars around
the Rockingham rally course, which has been improved to add more grit
and edge to the activity.
Charlotte Orton, Director of Sales & Marketing at Rockingham, said:
"The new driving days offer guests the opportunity to drive a range
of fantastic cars, a combination of which hasn't previously been seen
in the UK.
"We have made it our business to use genuine racing cars, such as the
V8 Supercars which is based on a road car, making it accessible to
drivers of all abilities and experiences.
"Both packages have been designed to bring out the competitive side
in people, while at the same time maintaining the entertainment for the
more cautious drivers."
To ensure guests get the most from their visit to Rockingham and much
more drive time, the number of places on a team for all driving packages
has been reduced to just 12.
With full catering, prizes and photographs of the day also included all
days are suitable for rewarding staff or loyal customers, team-building
or even entertaining new clients.
For more information about the new TrackPro and Time Attack packages or
to book a driving day, contact the Rockingham Team on 01536 271273.
More at
www.rockingham.co.uk
Comments