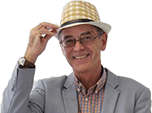 Green Flag's top tips on winter driving

With the Met Office predicting an arctic blast in many parts of the UK today, continuing till Saturday, Green Flag is providing motorists with top tips to help prepare for the potentially hazardous driving conditions. Cold air is expected to move down from the North affecting most of the UK, with up to 20cm of snow expected on higher ground. Areas most at risk include northern and western Scotland and Northern Ireland from early on Friday, along with parts of western England and Wales later Friday into Saturday. Snow combined with gales across Scotland will lead to blizzard conditions and snow drifts.
Top Ten Winter Driving Tips from Green Flag
1. Check local and national weather forecasts before heading out on
the roads
2. Allow extra time before and during your journey
3. Beware of black ice, taking extra care in shaded areas
4. Use major roads for journeys rather than smaller, quieter roads
5. Keep warm clothes or a blanket in the car
6. Ensure tyres are in good condition and have adequate tread depth to ensure maximum traction on wet roads. The legal limit is 1.6mm but tyres are best changed well before they reach this.
7. Once caught in deep snow, do not rev or 'gun' the engine, as this will cause the wheels to dig deeper into the snow. Instead, put the car into as high a gear as possible and slowly manoeuvre the car lightly forwards and backwards to gently creep out of the snow
8. If you are stuck fast in snow, stay in the car, unless help is visible within 100 yards
9. Keep warm by running the engine and heater every ten minutes
10. Keep moving to maintain body circulation, but avoid over-exertion as cold weather puts added strain on the heart. Shoveling snow or pushing a car in deep snow should be avoided.
Daniel Robinson, spokesperson for Green Flag said: "Driving in icy and snowy conditions is never easy and drivers should be careful to keep plenty of distance between cars. If, for instance, you pass the same landmarks as the car in front of you within three seconds, you are following too closely. In these sorts of conditions it is really important to take your time on the roads. Avoid rushing and give more warning than usual to other drivers when turning, stopping or changing lanes, even if the roads are gritted.
"Drivers who don't want the risk of being stuck on the side of the road for hours should double check their breakdown cover is up to date, so the recovery team can be on standby in the event of a breakdown. If drivers do get in difficulties out on the roads, we will be ready to
assist around the clock."
For further tips and advice visit Green Flag's web site
www.greenflag.com
Comments