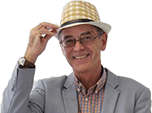 Fresnel Lenses Halve LHD HGV Sideswiping

The initiative by former Road Safety Minister to tackle 'side-swiping' incidents involving left-hand drive trucks has shown a 59% reduction in accidents and work is now underway to roll it out across the country, current Road Safety Minister Jim Fitzpatrick announced on 6th December.
The results follow the distribution of 40,000 window-mounted lenses - known as Fresnel lenses - to left-hand drive trucks entering the UK across the Dover Straits. The Highways Agency will now distribute a further 90,000 lenses, targeting major ports in both England and France.
Road Safety Minister Jim Fitzpatrick said:
"Side-swiping is an issue we are determined to tackle. It's important that all truckers whether from Britain or overseas are able use our roads safely. However, many drivers here don't realise that left-hand drive lorries can't easily see a car overtaking them on the right, such as on a motorway. This has resulted in more than 400 side-swipe incidents in 2006 alone. As well as being dangerous these incidents cause delays and congestion.
"The Highways Agency and VOSA have been working closely together to identify new and innovative solutions to prevent side-swipes and we are delighted this trial has proved such a success. Not only does research show that incidents in the south-east have more than halved, but we've see evidence of truckers coming into overseas ports with their Fresnel lenses still attached and ready to be re-used.
"The two agencies are now rolling out the distribution of Fresnel lens to ports across the country to ensure that we continue to drive down side-swiping incidents."
All trucks have a blind spot alongside the cab on their passenger side, which can cause cars alongside to disappear from the driver's view. This is a particular problem for left-hand drive trucks operating in the UK, when they change lanes to overtake. Fresnel lenses offer drivers of left-hand drive vehicles a wider field of vision through the passenger window.
The trial was conducted by the Highways Agency, the Vehicle and Operator Services Agency (VOSA) and the Immigration Service. In total, 40,000 stick-on Fresnel lenses were distributed free of charge at three French ports to drivers of left-hand drive lorries coming to the UK. The new wave of 90,000 lenses will be distributed at Liverpool, the Hull ports, Newcastle, Heysham and Harwich and in France at Calais, Coquelles and Dunkerque.
This work sits alongside a wider Government package to improve the safety of overseas vehicles using our roads. An extra £2m of funding was recently announced, dedicated to VOSA's enforcement operations, and last summer the Department for Transport announced plans for new measures which mean that overseas hauliers who flout the rules of the road face on the spot penalties and having their vehicles immobilised.
VOSA is also delivering a five-fold increase in the number of vehicles checked at the main ports of entry and using increasingly modern technology, such as weigh-in-motion sensors to detect overweight vehicles and automatic number plate recognition technology to spot those who have a poor safety record.
Meanwhile, new European legislation which requires the fitting of improved mirrors to all new goods vehicles above 3.5 tonnes is providing a further substantial contribution to optimal driver vision. Existing goods vehicles, first registered from January 2000, will be retro-fitted with wide-angle and close proximity mirrors on the passenger side by March 2009.
Notes to Editors
1. Fresnel lenses are small sheets of flexible plastic - about 21cm x 30cm x 1mm thick - with a moulded optical lens that self-adhere to flat glass.
2. The lenses, which were funded by the Highways Agency, are supplied in an envelope printed with instructions in five languages.
3. The trial showed a reduction in side-swipe incidents in the south-east from roughly 26 incidents per week to 11 per week- an overall reduction of 59%.
4. A side-swipe incident is when a truck changes lane and strikes a vehicle travelling alongside.
Department for Transport Website:
www.dft.gov.uk
Comments