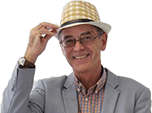 RMIF WARNS ON MOT REG PLATE RULE SUSPENSION

Recent changes to MOT rules on vehicle number plates have been temporarily suspended, meaning testers cannot fail a vehicle on these points until the deferment is lifted, warns the Retail Motor Industry Federation (RMIF).
The reasons for failing a vehicle due to its number plate were updated on 1 October 2007 by the Vehicle and Operator Services Agency (VOSA). This brought them into line with the regulations for vehicles on the road. However, due to an oversight, certain changes have not yet been officially documented, so VOSA has suspended these until further notice.
The following MOT failure points are suspended at present:
* The registration plate background overprinted or shadowed with text e.g. vehicle manufacturer name
* A front registration plate does not have black characters on a white background
* A rear registration plate does not have black characters on a yellow background
* A registration plate obviously not displaying the name and postcode of the supplying outlet
* A registration plate obviously not displaying a BSAU 145d marking
* A registration plate obviously displaying a honeycomb or similar effect background
* A registration plate with a non-reflective border obviously wider than permitted or positioned too close to the characters
* A dual purpose registration plate displaying a symbol other than an acceptable international symbol or flag
Stephen Coles from the RMIF's MOT Operations team, commented: 'From 2001 until last month, a car could pass the MOT on what was would be considered an illegal number plate on the road by Police. The amended rules brought the two regimes into line. The new rules will continue once cleared, but until further notice MOT testers must not fail a vehicle on these points. Neither does it mean that these plate features will be legal for use on the road. Instead, testers should make the vehicle owner aware of the offending features, and point out that they could be stopped by the Police if they are spotted.'
Coles added: 'We are working closely with VOSA to help rectify the situation, and they will publish a special notice shortly to clarify the situation. RMIF members who require further advice are urged to contact the RMIF's MOT Operations Team.'
MORE AT
www.rmif.co.uk
Comments