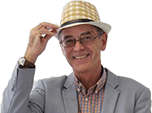 Accidents Abroad: Claims Made Easier

New laws relieve the headache of car accidents on foreign soil
LEGAL experts have welcomed new laws that make it easier for UK
holidaymakers to claim damages after being involved in road traffic
accidents abroad.
The level of compensation received will also increase and the
process will be made simpler because English courts will be allowed
to deal with any disputes following a road traffic accident in any
member EU country.
The new EU Directive means that people no longer have to rely on
local claims firms in a foreign country and can appoint a solicitor
in the UK to handle what was previously a legal headache.
Martin Coyne, managing partner of leading Manchester law firm Ralli,
said these changes are long overdue:
"This is great news for UK holidaymakers who enjoy motoring abroad.
It means that there is a safety net if they are involved in a motor
accident. In the past, too many people have been put off making
claims for either personal injury damages or property damages
because of the lengthy legal process in foreign jurisdictions.
"Now, a person living in England, who has been injured in a road
traffic accident abroad in an EU country, can issue proceedings
against the person responsible in an English court and will probably
secure higher levels of compensation than they would have done
before when relying on foreign courts.
"Many people have accidents abroad that go unreported. I expect
these developments to open the floodgates and we will see more UK
nationals coming forward."
See
www.ralli.co.uk
Comments