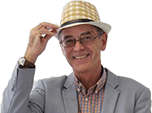 Development of eco-friendly vehicles receives £20m funding

Some £20 million is to be invested into the development of environmentally-friendly vehicles in the UK, it has been announced.
The government will make the funding available to in order to cut down on the amount of CO2 emitted by cars every day.
It added that road transport accounted for 20 per cent of domestic emissions in the UK each day.
According to transport minister Jim Fitzpatrick, this needs to be reduced.
He said: "This fund represents an excellent opportunity for UK expertise to help shape a low carbon future for transport and I would urge companies to grasp it with both hands."
The environment has been a hot topic in the media this year.
In July, former US vice president Al Gore staged Live Earth - a series of simultaneous concerts put on to increase people's awareness of global warming and climate change.
Comments