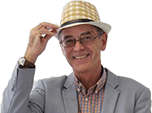 DeLorean to make a comeback

Houston DeLorean Motor Co has announced that it will begin building new models of the traditional DeLorean car next year.
The original automaker declared bankruptcy in 1982, ending all production of the stainless steel car, made famous for featuring as the time machine in the Back to the Future movie trilogy.
Formed in 1995, the new company will assemble each vehicle manually in Texas rather than mass producing, aiming to build one to two cars per month.
The DeLorean - originally created by renowned automotive engineer John Z DeLorean and manufactured in Northern Ireland - will cost $57,000 (approximately £28,770) and retain the square characteristics and gull-wing doors it is known for.
James Espey, vice president of DeLorean Motor Co, commented: "When DeLorean closed in 1982 there were thousands of parts left untouched."
He added: "Everything was shipped to a warehouse in Texas. We took those parts and have been helping people restore and repair their DeLoreans for the past 12 years."
Comments