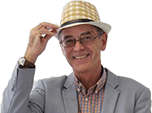 MOBILITY ROAD SHOW 19-21 JULY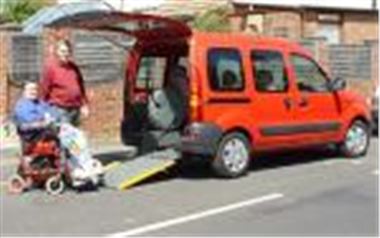 Taking place from 19 to 21 July at Kemble airfield in Gloucestershire, it is the world's largest annual national motor show event for disabled people.
Kemble airfield is on the A429 between M4 J17 and Cirencester. The nearest big town is Swindon. Entry and parking at the Mobility Roadshow is entirely free of charge.
For details of the Mobility Roadshow please visit
www.mobilityroadshow.co.uk
or call Mobility Choice on 0845 241 0390.
Families with a wheelchair user as well as a baby or child can now travel all together in a car, thanks to Gowrings Mobility. New legislation came into force last year to ensure that all babies and children use appropriate child restraints whilst travelling in a car.
In response, Gowrings Mobility is the first conversion company to offer 'ISOFIX', a child seat compatible system, in the rear seats of its popular Renault Kangoo wheelchair accessible conversion. This means that a wheelchair user can now travel inside the specially adapted vehicle whilst remaining in their wheelchair, alongside a baby or child seated in a child seat.
ISOFIX, which stands for 'International Standards Organisation Fix' is a new standard that makes fitting a child seat quick, simple and safe. The ISOFIX system uses latches onto the back of the car seat, which attach to fixed anchorage points in the car, effectively creating a rigid link between the two and reducing the likelihood of the child seat being installed incorrectly.
The ISOFIX system, which gives better crash protection for children, has successfully passed a static seat pull test in the Gowrings Mobility Renault Kangoo for optimum safety and peace of mind. The rear seat not only works with ISOFIX child seats, but also with any child or booster seat secured using an adult seatbelt.
Gowrings Mobility will be displaying the ISOFIX seat in its Renault Kangoo at the Mobility Roadshow, Kemble on 19-21 July on Stand MM6, where visitors will also be able to see the entire range of vehicles as well as test-drive them.
Gowrings Mobility is also launching its 'New Design 2007' Ford Connect conversion at the Mobility Roadshow. Accommodating up to one wheelchair user and four seated passengers, the Gowrings Mobility Connect is unique in the fact that it is the only Ford-approved wheelchair accessible vehicle in the UK.
Responding to direct customer feedback, Gowrings Mobility has made some significant improvements and design enhancements to the Connect conversion to make it more user-friendly, ergonomic and accessible.
The rear floor section is lowered and an integral, lightweight ramp is installed to allow entry for the wheelchair user. The lowered floor means that the incline of the ramp is very shallow for easy access, and also enables the wheelchair user to be seated at the same height as other rear passengers, a much more sociable way of travelling. The wheelchair is secured when travelling by using a four-point securing system for optimum safety.
The space for the wheelchair has increased considerably, so that almost every make and model of wheelchair can be accommodated. Gowrings invites wheelchair users to test this for themselves using their own wheelchairs.
The seating for other passengers has also been upgraded with new, modified seats which have been installed alongside the wheelchair position.
More at
www.gowringsmobility.co.uk
Gowring's main UK competitor, that actually invented the concept of wheelchair occupants being able to sit next to other members of the family, is Brotherwood Automability, run by Rod Brotherwood OBE.
Brotherwood even paid for national advertising of the Mobility Roadshow.
Brotherwood conversions inclued the VW Caddy Life Combi, VW Sharan,, VW Caravelle, Nissan X-Trail 2WD, Peugeot Partner and FIAT Multipla. In the Multipla, the wheelchair occupant can sit up front alongside the driver while remaining in hir or her secured wheelchair.
More at
www.brotherwood.com
, tel 01935 872603.
The new Toyota Auris will make its first Mobility Roadshow appearance at the 2007 event, heading a comprehensive line-up of Toyota models on display and in action on the track.
Toyota has a strong commitment to helping disabled motorists and has supported the roadshow for the past seven years. It is unique among car manufacturers in offering original equipment mobility products in a range that is set to grow with the introduction of a passenger swivel seat for the five-door Auris and a passenger lift-up seat for the RAV4. Both these products will be on show and available to try at this year's roadshow.
There will be the opportunity to take an accompanied test drive in an adapted Auris around the track, as well as driving opportunities in Aygo, Yaris, Verso, RAV4 and Prius models. Toyota will also be hosting an extensive static display where visitors can take a closer look at the vehicles and obtain more information from our show team.
Track cars will be equipped with the latest driver assist items prepared by Toyota's established mobility programme partner, Autoadapt, with display models fitted with a range of wheelchair storage and other mobility products. Toyota's continuing cooperation with Autoadapt enables it to offer motorists access to a wide range of products through their local Toyota Centre.
Further information on the Toyota range can be obtained by telephoning 0845 275 5555 or by visiting
www.toyota.co.uk
.
For details of the Mobility Roadshow please visit
www.mobilityroadshow.co.uk
or call Mobility Choice on 0845 241 0390.
Comments