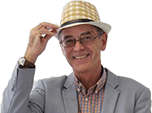 Drivethedeal's Ten Most Popular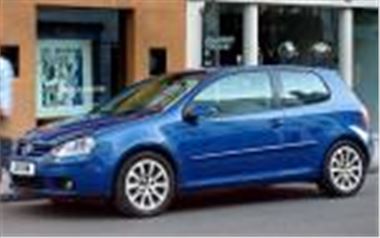 www.drivethedeal.com
, the largest online new car broker, has released a list of the 10 most popular cars it has sold on its website in the last 12 months.
www.drivethedeal.com
, which has been selling cars online for the past 10 years, has seen the VW Golf stay at the top of its 'most popular' list for a decade.
The Peugeot 207 is now also very popular as is the Audi A3, while cars like the Mazda MX-5 and Ford Focus have always featured in its annual top 10. Newer family cars such as the Ford S-MAX and VW Touran have become more recent favourites.
"We have always sold the VW Golf in large quantities, while more recently the Golf Match has proven very popular. The car is bought both as a first car and second car and offers practicality with German build quality and a good resale value," explained Richard Sanders, managing director of
www.drivethedeal.com
.
As consumers have become more confident about buying higher value assets online so the average price of cars bought through Drivethedeal.com has risen from £15,000 in 2002 to £17,000 in 2006/07.
Sales of BMW 3 series and Audi A4 are now commonplace. The highest value car sold by
www.drivethedeal.com
in the past 12 months was £53,000 for a Range Rover Sport. The biggest discount currently offered on Drivethedeal.com is £6,152 off a Citroen Xsara Picasso 1.6 Desire costing just £8695 on the road. This represents a saving of 41%.
"Consumers are just as happy to buy a car online as they are with a lower value item such as a TV. A new car is the same no matter which UK main dealer supplies it, and our job is to find the dealer keenest to pick up extra business. We also speak to all our customers about things like delivery times and specification, so despite ordering online they still get to speak to a person," said Sanders.
"Drivers understand we have already done the price haggling on their behalf and with the volume of orders we place, we can persuade the dealers to give a much larger discount. Our customers simply order online, pay a deposit to the dealer and then deal directly with the supplying dealer. Delivery is free of charge in mainland England and all cars come complete with a 3 or 5 year manufacturer warranty," he added.
Tem Most Popular, showing drivethedeal price and saving on list
1 VW Golf 1.6 Match 5dr £13,620 £1,541
2 Peugeot 207 1.4 VTi S [95] 5dr A/C £9,120 £2,044
3 Audi A3 2.0TDi SE 5dr £18,743 £2,086
4 BMW 320D SE 4dr £20,843 £4,431
5 Ford Focus 1.25 Zetec Climate 5dr £8,219 £2,602
6 Audi A4 Saloon 2.0TDi S Line £21,001 £2,488
7 Honda Civic 1.8 VTEC SE 5dr £13,829 £1,097
8 VW Touran 2.0TDi SE 5dr £16,383 £2,923
9 Mazda MX-5 2.0 [Option Pack] 2dr £15,095 £2,384
10 Ford S MAX 2.0 TDCi Titanium 5dr £19,267 £2,727
More at
www.drivethedeal.com
Comments