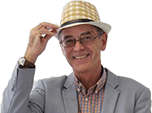 56 Sirion Makes Strong Money at Auction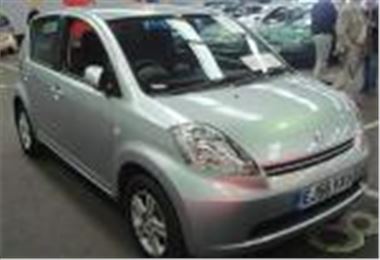 This almost unused 2,129 mile 2007/56 Daihatsu Sirion 1.3 SE auto made almost as much at £6,800 as an identical new Perodua MYVI 1.3 EXI auto currently retailing for £7,500.
But if you watched, looked and listened hard enough there were some bargains. 15k mile 04 reg Punto Active £1,800, 50k mile 03 reg Rover 25 1.4iL £1,700, 80k mile 2005/54 new shape Astra 1.7CDIT 80 SXI £5,050, 98k mike 03 reg Volvo V70 210PS 2.5T AWD £5,950.
Here's the list. As usual, 's' means sold. 'p' means top provisional bid, 'n/s' means not sold. 'n/w' means miles not warranted. 'dmg' means damaged.
Audi A3 2.0 TDI Sport DSG 3-dr, 04 reg, 60k miles £10,850p
Audi A4 1.9 TDI 130 SE, 03 reg, 55k miles £8,750s
BMW 320dSE, 2003/53, 71k miles £7,700s
BMW 320dSE, 2004/54, 61k miles £9,300s
Daihatsu Sirion 1.3SE auto, 2007/56, 2,129 miles £6,800s
FIAT Punto 1.2 Active 3-dr, 04 reg, 15k miles £1,800s
FIAT Multipla 1.9JTD Dynamic, 05 reg, 66k miles £4,500p
Ford Mondeo 2.0 TDCI 115 LX, 03 reg, 69k miles £3,300s
Jaguar S-Type 2.5 V6 SE auto, 03 reg, 92k miles £7,300s
Mazda MX-5 1.8 Icon, 05 reg, 22k miles £9,850s
Nissan X-Trail 2.2DCI 136 Sport, 04 reg, 52k miles £7,800s
Renault Megane 1.9DCI Exp 4-dr, 04 reg, 96k miles £3,250s
Rover 25 1.4iL (103PS) 3-dr, 03 reg, 50k miles £1,700s
Toyota Avensis 2.0 D.4D T-Spirit, 04 reg, 90k miles, £6,600s
Toyota LandCruiser Amazon 4.2TD aut, 05 reg, 38k miles £25,400p
Vauxhall Astra 1.4LS 16v 5-dr, 04 reg, 23k miles £4,200s
Vauxhall Astra 1.7CDTI 80 SXI 5-dr, 2005/54, 80k miles £5,050s
Vauxhall Vectra 1.8 Club, 04 reg, 57k miles £4,650s
VW Golf 2.0 FSI GT 5-dr, 04 reg, 24k miles £10,300s
VW Golf 1.9 TDI SE 5-dr, 04 reg, 90k miles £6,550s
VW Golf 2.0 GT TDI 5-dr, 04 reg, 32k miles £10,100s
Volvo C70 2.5T AWD S, 03 reg, 98k miles £5,950s
Upcoming Auctions at BCA Blackbushe in June
Monday 25th June
Fleet Direct, Lex, Inchcape Prestige, Bank of Scotland, Porsche p/x, Mercedes Benz Retail p/x,
TOP CAR
, Franchised Dealer p/x, Inchcape no reserve p/x, Evans Halshaw Group p/x, Hartwells p/x, Pendragon p/x, General Section.
Wednesday 27th June 10.00am start
Volvo Car UK Ltd., Prime Fleet, Leaseplan, Black Horse, Porsche p/x, Lex, Bank of Scotland, General Section, Jardine p/x, Inchcape p/x, Sytner p/x, Snows Group p/x.
Thursday 28th June 10.00am start
Light Commercials from Leaseplan, Vauxhall Leasing, Peugeot, Citroen, Northgate, Fleet Direct, Lex, Non Runners.
Friday 29th June 10.00am start
Fleet & Finance, LTSB Autolease,
Motability
, Hitachi Capital, Lex, Bank of Scotland, General Section, Charters p/x, Private Sure Sell, Inchcape p/x.
As always the best way to look for a specific car coming up at a BCA auction or to pre-check a day's sale is to visit
www.auctionview.co.uk
If you are a BCA account holder this service also now gives composite price information (average auction price, CAP and Glass's) and now allows you to buy a selection of cars directly on-line.
Please Note BCA Now Charges All Private Buyers a £23.50 VCA New Keeper Transfer Fee. On behalf of the vendors, BCA is required to notify DVLA via the V5C of changes of ownership.
For sales at BCA Edinburgh, click here for full details:
www.british-car-auctions.co.uk/main.asp?page=60
For BCA online auctions go to
www.bca-online-auctions.co.uk
. Two types of sale: Live Online and Open Tender. These are only available to BCA MyBCA Loyalty Card holders.
For future police sales at West Oxfordshire Motor Auctions. Visit
www.woma.co.uk
, click on 'stocklist', then click on search, or use the faxback on 0906 3080 953 at 60p per minute. Sales are held on Tuesday and Thursday evenings from 5.30pm.
Brightwells HUGE WEEKLY 4x4 SALE takes place every Tuesday at Easter's Court on the A49 by-pass, Leominster, Herefordshire, start time 11.00am, phone: 01568 611325, website:
www.brightwells.com
Comments