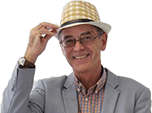 Parents Guide To Help Cut Child Road Deaths

Around the world more than half a million children and young adults are killed on roads every year.
April 23 marked the start of a United Nations initiative to reduce this death rate, with aid to poor countries tied to the efforts of their governments to make their roads safer.
To support the UN Global Road Safety Week, the IAM Motoring Trust has produced Children and Road Safety: a guide for parents
www.iamtrustchildsafety.org.uk
. It identifies where and when children in five distinct age groups are at most risk on the road, and offers advice on what parents can do to minimise the risk.
"The statistics show clearly the dangers to children of starting a new journey pattern, by changing school, for example, or a new mode of travel as they progress from walking to cycling to driving," says Neil Greig, IAM Trust Assistant Director.
Although the number of children in Britain who are killed or seriously injured in road accidents each year has halved since 1990, the road toll remains high. About 550 children will lose their lives this year -- 400 of them from the most vulnerable 16 to 19-year age group, where casualties have hardly reduced since 1994.
"Children become road accident casualties in different ways at different ages," says Neil Greig. "Parents need to know why, how and when their children are most at risk on the road so that they can take the appropriate action to minimise the risks."
Comments