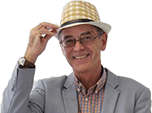 BLACK IS THE NEW SILVER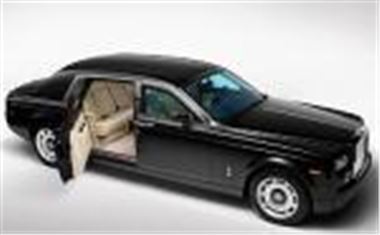 Press release from Glass's Guide:-
Two years ago EurotaxGlass's reported that black had overtaken silver as the most popular colour for prestige-brand used cars. Now the publisher of Glass's Guide says the premium being paid for metallic or even solid black paint has risen to unprecedented levels - up to £500 more than for any other colour on selected used vehicles after one year and 12,000 miles.
"Forecourt asking prices for prestige models in black are typically several hundred pounds higher, and exceptional retail demand means customers are much less able to negotiate a discount," explains Richard Crosthwaite, Prestige Car Editor at EurotaxGlass's. "We are consequently seeing a significant difference in transaction prices for black prestige cars compared to those finished in the next most popular colours."
Lower-value prestige-brand vehicles, such as compact executive saloons (e.g. BMW 3 Series, Mercedes C-Class), will typically have premiums of £250 for black paint. On larger models, such as SUVs (e.g. Audi Q7, BMW X5) and large luxury cars (e.g. Audi A8, BMW 7 Series), buyers can expect to pay £500 extra.
"While the prestige market generally favours muted colours, there are exceptions," adds Crosthwaite. "For example, vibrant colours - notably solid red - are less likely to have a negative impact on residual values in the sports car segment, as buyers accept it as being in keeping with the character of the car. However, on larger prestige saloons solid red paint is no longer even available as a standard option, and on a compact executive model you could expect a residual value penalty of £1,000 after just one year."
Despite media reports to the contrary, Crosthwaite adds that white is continuing to prove highly unpopular on most prestige-brand cars. "Unless you are the owner of a niche Porsche 911, such as the GT3 derivative, white is still very detrimental to a prestige-brand car's value. On most prestige saloons - regardless of size - the penalty is around £1,500, and on SUVs this increases to £2,500."
Colour choices: variations in transaction prices for used prestige-brand SUVs and large luxury cars after 12 months and 12,000 miles:
Black (solid or metallic) +£500
Silver/grey/blue (metallic) Glass's Guide benchmark value
Green/red (metallic) -£1,500
Red (solid - personalised colour) -£1,750
White (solid) -£2,500
Glass's Guide Valuations
www.glass.co.uk/uk/en/index.php?prtid=uk6516ucen
Comments