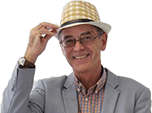 Speeding no longer an insurance penalty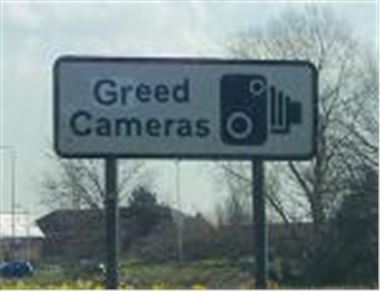 (Press Release)
Speeding offences are now so common a number of insurers are ignoring them as an underwriting tool, says motor insurance comparison website Gocompare.com
www.gocompare.com
.
The growing number of speed cameras coupled with the authorities determination to prosecute even minor speeding infractions has produced a situation where some insurers are deciding that a speeding conviction no longer has any bearing on assessing whether a driver is a bad risk.
Although this may appear to be good news for the UK's 41 million motorists, Gocompare.com's managing director Hayley Parsons says it's no excuse for drivers to flout the law and urges them to drive carefully, particularly over the forthcoming bank holiday weekend.
"Simple measures such as being aware around tall lorries, which can obscure speed limit signs and cameras, watching out for speed limit changes - especially in contra flows - and leaving extra time to get to your destination will help avoid the dreaded camera flash," says Ms Parsons.
Her warning comes as more than 18 million people prepare to hit the UK's roads for the Easter weekend, elevating the danger of accidents through speed-related offences.
Ms Parsons says: "At present the UK's motorways carry five times more traffic than they were originally built for and this volume increases significantly over the bank holiday period. Drivers often try to beat the motorway madness by taking detours on B-roads through towns and villages. Many may be unfamiliar with the route and will have left insufficient time for the journey, leading to stress and speeding-related offences, not to mention an increased accident risk."
With around 6,000 fixed and mobile speed cameras in the UK generating an estimated £100 million a year in fines, Ms Parsons says some insurers view the first three point offence as a way for the authorities to generate revenue rather than as a barometer for measuring risk.
"Several of the top insurers now ignore the first speeding fine and the first three penalty points when calculating a quote. For one leading insurer, even a second speeding fine and a further three points results in only a small increase in premiums," explains Ms Parsons.
Since the introduction of speed cameras in 1992 there has been a dramatic increase in the number of speeding convictions in the UK. At present 16 per cent of all drivers now have penalty points on their licence and in the last two years a staggering 92 per cent of all motoring convictions have been for speeding offences alone.
Ms Parsons adds: "The situation is likely to become more pronounced when the two-point penalty system for motorists caught driving marginally over the 30mph speed limit is introduced with the 2006 Road Safety Act.
"Motorists with a conviction can use aggregator sites such as ours to compare the whole of the market. In this way they can ensure they are not disadvantaged when they purchase their motor insurance."
Top tips for avoiding the dreaded speed camera flash:
1. Keep an eye on the speed limit at all times.
2. Be careful around tall lorries which can obscure speed limit signs and cameras.
3. Watch out for significant speed limit changes as these are where most
fines are incurred. (A new tactic in Hampshire is to speed trap motorists emerging from a motorway contraflow and getting back up to speed.)
4. Invest in an electronic device which can remind the driver of the speed limit at all times.
5. Give yourself extra time to get to your destination to allow for traffic congestion.
6. Don't use your mobile phone while behind the wheel - it interrupts your concentration and it's easy to creep over the speed limit. It's also an offence in its own right. The Road Safety Act 2006 stipulates that anyone caught holding a mobile phone while driving will be issued three penalty points and an on-the-spot fine of £60.
7. When buying a car look for one with a digital speedometer.
8. Be careful on downhill stretches of road where it's easy to pick up speed without realising.
More at
www.gocompare.com
Comments