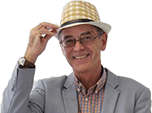 MINI Cooper Sells For £4,900 at Auction Today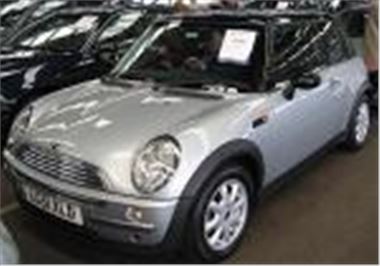 It had to happen. And today it did. This clean enough 92k mile 2001/51 MINI Cooper with full MINI service history sold for £4,900 at auction today. So the promise of MINIs with a five in front of them will soon be met on forecourts, if it isn't already.
Yaris have such a good reputation that a 53k miles 2000X (7 year old) GS 3-door with PAS sold for a substantial £2,200.
The large section of nearly new Volvos was blighted by the news among Volvo dealers that they would soon be asked to pre-register significant numbers of 07s, so the hall was almost empty.
And there was some strange bidding for E60 BMWs. A 58k 2003/53 530iSE manual needing some prep work definitely went for £12,750, then a 102k mile 04 reg 525iSE auto apparently sold for a serious £15,400, after which a 79k mile 04 reg 525iSE manual only reached a top provisional bid of £11,000. Are autos worth that much more? Or is there an export market for them?
Here's the list, all in one today. As usual, 's' means sold. 'p' means top provisional bid, 'n/s' means not sold. 'n/w' means miles not warranted.
Audi A6 2.7 V6 TDI SE man, 05 reg, 36k miles £16,950p
BMW 320dSE 150 auto, 02 reg, 89k miles £7,050s
BMW E60 530iSE manual, 2003/53. 58k miles £12,750s
BMW E60 525iSE manual, 04 reg, 79k miles £11,000p
BMW E60 525iSE auto, 04 reg, 102k miles £15,400s
Honda Civic 1.6LS 5-dr, 1996N, 72k miles £575s
Mazda RX8 231 (ugly bodykit), 2003/53, 23k miles n/w £9,900p
Mercedes C220 CDI Avant Garde auto, 03 reg, 57k miles £11.100s
Mercedes W210 E320 7-st estate, 1998S, 130k miles n/w £2,850p
Mercedes W211 E320 Elegance, 2002/52, 65k miles £12,400s
Mercedes E270 CDI Elegance estate, 04 reg, 89k miles £14,800p
Mercedes E500 Avant Garde estate, 04 reg, 43k miles £20,700p
MG ZT 2.0 DCTI 120+, 04 reg, 74k miles £5,600s
MINI Cooper 1.6, 2001/51, 92k miles £4,900s
Nissan Terrano II 3.0DI SVE auto, 2004/54, 18k miles n/w £8,800p
City Rover 1.4 Style 5-dr, 2004/54. 2,226 miles £2,850s
Rover 820Si 4-dr auto, 1992K, 96k miles £160s
SEAT Leon 1.8 120VT Cupra, Y reg, 36k miles £5,400s
Suzuki Jimny 1.3JLX hard-top, 04 reg, 20k miles n/w £3,700s
Toyota Yaris 1.0GS 3-dr, PAS, 2000X, 53k miles £2,200s
Toyota Previa 2.0 F-4D GS 8-seater, 03 reg, 79k miles £8,500p
Volvo S40 1.8 Sport manual, 06 reg, 5k miles £12,600s
Volvo S40 1.6D SE manual, 2006/56, 8k miles £12,600s
Volvo V50 2.0D Sport manual, 06 reg, 8k miles £13,100s
Volvo V70 2.4D SE E4 Geartronic, 06 reg, 47k miles £16,600s
Volvo V70 D5 SE E4 Geartronic, 06 reg, 13k miles £18,900s
Volvo C70 T5 SE Lux manual, 06 reg, 6k miles £30,000p
Volvo S80 D5 SE Lux E3 Automatic, 2006/55, 45k miles £13,550s
Remaining Auctions at BCA Blackbushe in March
Thursday 29th March 10.00am start
Light Commercials from Dagenham Motors, Royal Mail, Lloyds TSB, Northgate, Lex, Citroen, Fleet Direct.
Friday 30th March 10.00am start
Fleet & Finance, LTSB Autolease, Masterlease, Leasedrive Velo,
Motability
, Hitachi Capital, Lex, General Section, Charters p/x, Private Sure Sell, Inchcape p/x (100+ cars from 10.15).
As always the best way to look for a specific car coming up at a BCA auction or to pre-check a day's sale is to visit
www.auctionview.co.uk
If you are a BCA account holder this service also now gives composite price information (average auction price, CAP and Glass's) and now allows you to buy a selection of cars directly on-line.
For sales at BCA Edinburgh, click here for full details:
www.british-car-auctions.co.uk/main.asp?page=60
For BCA online auctions go to
www.bca-online-auctions.co.uk
. Two types of sale: Live Online and Open Tender. These are only available to BCA MyBCA Loyalty Card holders.
For future police sales at West Oxfordshire Motor Auctions. Visit
www.woma.co.uk
, click on 'stocklist', then click on search, or use the faxback on 0906 3080 953 at 60p per minute. Sales are held on Tuesday and Thursday evenings from 5.30pm.
Brightwells HUGE WEEKLY 4x4 SALE takes place every Tuesday at Easter's Court on the A49 by-pass, Leominster, Herefordshire, start time 11.00am, phone: 01568 611325, website:
www.brightwells.com
Comments