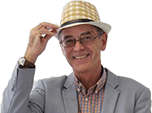 Glass's Guide Valuations Via Your Mobile

EurotaxGlass's, the company behind Glass's Guide is launching a new service providing consumers with used car valuations via mobile phone text messaging.
The user simply sends a text with the word VALUE, followed by a space, followed by the vehicle's registration (without a space), followed by a space, followed by mileage (e.g. VALUE HD06NHN 12000), to '83338' and the system then automatically identifies the make, model and specification of the vehicle and sends an up-to-date valuation in an SMS reply.
Developed by EurotaxGlass's in conjunction with Auto Trader, the new service will initially cover all mainstream UK-specification cars manufactured from 1999 to the present day. Valuations for older vehicles will also be available in the near future. Each valuation will automatically be charged to the customer's phone bill, or deducted from their 'pay-as-you-go' balance, at a rate of £1.50
per valuation *.
"Our valuation data is the best in the industry and this service will improve access for consumers," says Tim Brown, Business Development Manager at EurotaxGlass's. "SMS is an increasingly popular medium for accessing information services, and this service will make our valuations available to as wide an audience of car buyers as possible."
The new EurotaxGlass's consumer SMS valuation service is initially being launched in co-operation with Auto Trader, which will promote the service in the UK via its 13 regional publications.
Edwin Ulak, Commercial Channel Manager at Trader Media Group comments, "Delivering this SMS valuation service shows that Auto Trader is not only the most comprehensive online resource for consumers looking to buy used and new cars, it's also convenient and easy to use. We're not just bringing buyers and sellers together, we're also giving them the tools they need to get the best deal. Now consumers can access one of these tools on the go by using the SMS valuations service. Online, in print, and on your mobile Auto Trader will continue to innovate in all of these areas."
Consumers can also download a detailed used car valuation report from the Glass's Guide website (
www.glass.co.uk
) for £3.50. Each report provides a realistic part-exchange value that takes account of the vehicle's specification levels, mileage and condition.
For full terms and conditions please visit
sms.glass.co.uk
Comments