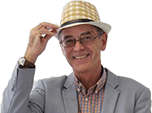 Free 30-day warranties for Auto Trader buyers

(Press Release):-
Car buyers can now benefit from the peace of mind offered by a free 30-day warranty on any vehicle bought through Auto Trader magazine or
www.autotrader.co.uk
.
Research shows that the failure rate of cars leaps up by 50 percent, and will break down on average a third of the time*, as the vehicle moves out of the comfort zone provided by the standard manufacturer's 3-year warranty.
In a recent Auto Trader survey of more than 1,250 car owners, 86 percent said the peace of mind from a warranty is worthwhile, and with the majority of the cars featured in Auto Trader either approaching or past the 3-year mark, some initial protection against sudden failures will ease the minds of potential purchasers.
Auto Trader's 30-day warranties includes cover for up to £500 parts and labour for repairs because of mechanical or electrical failure. Motorists can also choose where to get their vehicle repaired in the event of a breakdown.
Auto Trader Warranty is administered by Warranty Direct and Lloyds of London.
More at
www.autotrader.co.uk
Comments