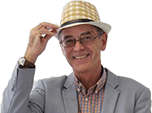 Still Strong Bidding at Auction Today
All the 'right' cars were dear today, many selling both above guide price and over reserve. There were surprise oddballs too, such as an 89k mile 93K Subaru SVX with full service history that made a strong £2,125.
Someone appeared to pay diesel money for a 49k mile 2004/54 Mitsubishi Colt 1.5 Sport petrol, sold for £5,900, possibly because the 1.5 diesel is booked and the 1.5 petrol isn't. Expensive mistake.
A smart 39k mile 04 reg SEAT Leon 20VT Cupra looked a good buy at £7,950. But all a 57k mile 05 reg current model Toledo 1.9TDI 105 Stylance could attract was a provisional £6,700.
Yet a MINI Cooper S reserved at £9,800 went for £10,25o, a Toyota Avensis auto reserved at £6,400 sold for £7,150. It was that kind of day.
Here's the list. Top Cars first. Part exchanges second. As usual, 's' means 'sold', 'p' means 'provisional', 'n/w' means miles not warranted.
Audi A3 2.0TDI Sport 3-dr man, 2003/53, 98k miles £8,100s
Audi A3 2.0TDI Sportback 5-dr, 2004/54, 49k miles £13,250s
Audi A4 TDI 130SE, 2003/52, 67k miles £9,300s
Audi A8 4.2 quattro LWB, 2004/54, 82k miles £20,300p
BMW 316Ti 1.8 ES Compact, 2004/54, 22k miles £8,600p
BMW 320CD 2.0SE coupe, 04 reg, 71k miles £11,300p
BMW 530dSE auto, lthr, 02 reg, 72k miles £9,925s
BMW 840 4.4 Ci Sport coupe, 1997R, 84k miles £5,900s
Chrysler Crossfire roadster manual, 05 reg, 27j miles £12,700p
Ford Fiesta 1.2 Zetec 5-dr, 2000W, 138k miles £925s
Ford Mondeo 2.0TDCI 130 Zetec, 2003/52, 41k miles £4,950s
Ford Mondeo 2.0TDCI 115 LX estate, 03 reg, 122k miles £2.900s
Ford Mondeo 2.0TDCI 130 LX, 03 reg, 66k miles £4,900s
Ford Mondeo 2.0TDCI 130 LX, 04 reg, 61k miles £5,000s
Honda Jazz 1.2 I-DSI, 2006/55, 11k miles £6,350s
Honda Accord 2.0i Exec auto, 2004, 53, 54k miles £7,500p
Mercedes SLK 200K auto, 2004/54, 9k miles £20,800p
Mercedes CLK 200K AG convertible, 2003/53, 70k miles £19,700s
Mercedes E270CDI Avantgarde, 2004/53, 105k miles £13,100p
MG TF 1.6 115PS, 05 reg, 23k miles £6,000s
MINI Cooper S, 2004/53, 25k miles £10,200s
MINI Cooper S, 2004/53, 38k miles £10,250s
Mitsubishi Colt 1.5 Sport 5-dr, 2004/54, 46k miles £5,900s
Renault Megane 1.6VVT Dynamique, 110k miles £3,075p
Rover 75 2.0CDT Connoisseur Touring, 2002/52, 76k miles £4,850
SEAT Leon 1.8 29VT Cupra, 04 reg, 39k miles £7,925s
SEAT Toledo 1.9TDI Stylance, 05 reg, 57k miles £6,700p
Subaru SVX 3.3 coupe, 1993K, 89k miles £2,125s
Toyota Avensis 1.8VVTI GLS 5-dr, 2001/51, 120k miles £2,425
Toyota Avensis 1.8VVTI GLS 5-dr, 02 reg, 80k miles £2,925
Toyota Avensis 2.0VVTI T-Spirit auto, 2003/53, 58k miles £7,150
Vauxhall Corsa 1.2 16v Design 3-dr, 2003/53, 29k miles £3,950s
Vauxhall Tigra 1.8 Sport CC, 2005/54, 9k miles £9,000p
Vauxhall Astra 2.2 SRI, 2003/53, 47k miles £4,600s
Vauxhall Astra 1.8 Club 5-dr, 04 reg, 8k miles £6,550s
Vauxhall Vectra 2.0DTI LS, 2003/52, 100k miles £3,650s
Vauxhall Vectra 2.0DTI Elegance est, 2003/53, 66k miles £6,100s
VW Passat 1.9TDI PD 105 auto, 2004/54, 81k miles £7,400s
Upcoming Auctions at BCA Blackbushe in January
Monday 29th January 10.00am start
Fleet & Finance, Franchised Dealer p/x, Inchcape no reserve p/x, Reg Vardy Group p/x, Hartwells p/x, Pendragon p/x, Lex. (Lex section includes at least two 06 reg Navara doublecab pick-ups.)
Wednesday 31st January 10.00am start
General, Fleet & Finance, Leaseplan, Black Horse, Lex, Jardine p/x, Inchcape p/x, Snows Motor Group p/x, Sytner Group p/x, Trident Honda p/x.
As always the best way to look for a specific car coming up at a BCA auction or to pre-check a day's sale is to visit
www.auctionview.co.uk
If you are a BCA account holder this service also now gives composite price information (average auction price, CAP and Glass's) and now allows you to buy a selection of cars directly on-line.
For sales at BCA Edinburgh, click here for full details:
www.british-car-auctions.co.uk/main.asp?page=60
For BCA online auctions go to
www.bca-online-auctions.co.uk
. Two types of sale: Live Online and Open Tender. These are only available to BCA MyBCA Loyalty Card holders.
For future police sales at West Oxfordshire Motor Auctions. Visit
www.woma.co.uk
, click on 'stocklist', then click on search, or use the faxback on 0906 3080 953 at 60p per minute. Sales are held on Tuesday and Thursday evenings from 5.30pm.
Brightwells HUGE WEEKLY 4x4 SALE takes place every Tuesday at Easter's Court on the A49 by-pass, Leominster, Herefordshire, start time 11.00am, phone: 01568 611325, website:
www.brightwells.com
Comments