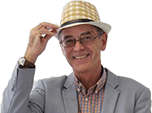 Mazda Top, Jeep Bottom in Latest Reliability Survey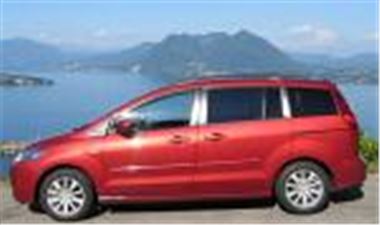 Off-road specialist, Jeep, has come bottom in arguably the world's largest ever study into car reliability, just ahead of another 4x4-maker, Land Rover.
Almost one in every two (46 percent) of Jeep models recorded a mechanical failure during a given twelve-month period. That figure was nearly six times worse than Mazda, which topped the table with a frequency of failure of just 8.04 percent.
The study by independent automotive warranty specialist, Warranty Direct, looked at more than 450,000 vehicles, across 33 manufacturers, from the UK and the USA.
Only two non-Far East manufacturers made it into the top ten – the BMW owned, but Oxfordshire-built, MINI, and French player, Citroen, scoring ninth and tenth places respectively.
The unique Warranty Direct reliability league table was based on the number of failures reported for every 100 policies sold to owners of vehicles aged 3-9 years old. Vehicles analysed were available in both UK and US markets.
Korean manufacturer, KIA, proved that budget does not necessarily mean corner cutting when it comes to reliability. The rising star of world motoring was fifth in the table with an incidence rate of 17.4 percent.
BMW (18th) was placed at the head of Germany's 'Big Three' of Mercedes (20th) and Audi, which was languishing in 27th spot.
"The performance of some of the worlds largest manufacturers in terms of reliability is there for all to see," said Duncan McClure Fisher, managing director, Warranty Direct. "Off-road may mean rugged, but the data suggests that it may not always stand for reliability if you consider the specialists."
"This is unique data based on real cars, driving real miles, over the past five years. It is the kind of information manufacturers would probably rather you didn't see."
The reliability of the UK's top five selling makes does not necessarily reflect their status amongst the car buying populace. The nation's number one choice, Ford, was 14th, followed by Vauxhall in 19th, Volkswagen in 23rd, Renault in 29th and Peugeot the best of the bunch in 13th.
For further information visit
www.reliabilityindex.co.uk
Table to illustrate the reliability ratings of 450,000 vehicles by ranling, manufacturer and percentage incidence of failure.
1 Mazda 8.04%
2 Honda 8.90%
3 Toyota 15.78%
4 Mitsubishi 17.04%
5 KIA 17.39%
6 Subaru 18.46%
7 Nissan 18.86%
8 Lexus 20.05%
9 Mini 21.90%
10 Citroen 25.98%
11 Daewoo 26.30%
12 Hyundai 26.36%
13 Peugeot 26.59%
14 Ford 26.76%
15 Suzuki 27.20%
16 Porsche 27.48%
17 FIAT 28.49%
18 BMW 28.64%
19 Vauxhall 28.77%
20 Mercedes 29.90%
21 Rover 30.12%
22 Volvo 31.28%
23 Volkswagen 31.44%
24 Jaguar 32.05%
25 Skoda 32.12%
26 Chrysler 34.90%
27 Audi 36.74%
28 Seat 36.87%
29 Renault 36.87%
30 Alfa Romeo 39.13%
31 SAAB 41.59%
32 LandRover 44.21%
33 Jeep 46.36%
Source: Warranty Direct (
www.warrantydirect.co.uk
)
Launched in 1997, Warranty Direct is the first and only direct personal Warranty Company operating in the UK. It has partners in the USA (
www.warrantydirect.com
). As a privately owned insurance intermediary, the firm operates within the automotive and household electrical markets.
Cassidy Davis Insurance Group underwrites all Warranty Direct policies. Founded in 1977 Cassidy Davis Insurance Group is the specialist personal lines division of Jubilee Managing Agency Ltd. Jubilee currently underwrites £51 million in motor premiums and was the most successful motor syndicate at Lloyd's in the latest set of results published by Lloyd's covering the 2002-underwriting year.
Comments