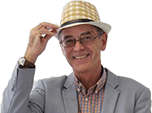 04 Bentley Bid to £72,500 At Top Car Today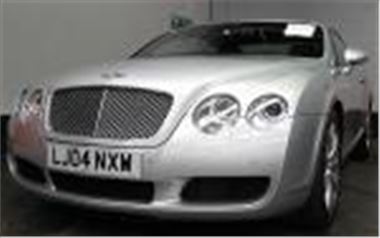 This 20k mile 04 reg Bentley Continental GT bid to £72,500 in the Top Car section today, £5,000 shy of 27k mile 04 advertised by
www.tomhartley.com
, though you would need to compare specs carefully to make a true comparison. But the point here is that these cars aren't silly money any more.
VW Touareg V10 TDIs have taken a tumble. There were three in the auction today. A 38k mile 03/53 bid to a low provisional £22,250, a 35k miles 03/53 sold for £25,500, and a 41k mile 04 sold for £26,750. Expect the February book to write them down a few grand.
Possibly bargain of the day was a facelift 16k mile 05/55 BMW 730d long wheelbase, sold for £34,750.
Hall 2 today had stacks of ageing part-exchanges, some offered at no reserve, from a lunched-at-the-front 58k mile 95N Rover 111 Kensington, sold for all of £10, to a really scruffy 99k mile 2002/52 BMW 745i with fag ends in the ashtrays and all four wheels badly kerbed that went a grand over book to £14,950.
Here's the list. Top Cars first. Part exchanges second. As usual, 's' means 'sold', 'p' means 'provisional', 'n/w' means miles not warranted.
Top Cars
Bentley Continental GT Coupe, 04 reg, 20k miles £72,500p
BMW 320CD 2.0d Sport coupe, 2005/54, 18k miles £15,800p
BMW 325CI Sport coupe auto, 03 reg, 69k miles £12,500s
BMW 530dSport Touring auto, satnav, 2003/53, 78k miles £12,700p
BMW 730d L auto, lthr, 2005/55, 16k miles £34,750s
BMW 735i L auto, lthr, 2003/53, 74k miles £16,200p
BMW 745i SE auto, lthr, satnav, 02 reg, 84k miles £14,800p
Jaguar XJ 3.5V8 SE, 03 reg, 59k miles £15,400p
Mercedes SLK 200k auto, 03 reg, 68k miles £10,300p
Mercedes CLK 240 Eleg convertible, 03 reg, 36k miles £18,300p
Mercedes E320CDI Avantgarde, 03 reg, 46k miles £16,300p
Mercedes CLS 320CDI 7-spd auto, 2005/55, 11k miles £32,000p
Mercedes S500 auto, 2003/53, 26k miles £20,400p
Mercedes SL500 auto fake AMG, 02 reg, 38k miles £29,000p
Mercedes SL500 auto, 02 reg, 57k miles £29,800p
Porsche 911 996 convertible, 2001X, 40k miles £28,100s
Range Rover Sport 4.2V8 s/c, 05 reg, 28k miles £35,350p
VW Touareg 5.0 V10 TDI, 2003/53, 38k miles £22,250p
VW Touareg 5.0 V10 TDI, 2003/53, 35k miles £25,500s
VW Touareg 5.0 V10 TDI, 04 reg, 41k miles £26,750s
Part-Exchanges
BMW 316i 1.9SE, 2000W, 117k miles £3,200p
BMW 320dSE Touring (150), 02 reg 96k miles £6,300s
BMW 745i L, auto, lthr, 2002/52, 99k miles £14,950s
Citroen C3 1.4SX, 02 reg, 94k miles £2,650s
Citroen Berlingo Multispace 1.9D, 2000W, 82k n/w £1,525s
Ford Fiesta 1.1i 5-dr, 1994L, 170k miles n/w £225s
Ford Fiesta 1.1i LX 3-dr, 1994L, 85k miles n/w £350s
Ford Fiesta 1.2i LX 5-dr, 1997R, 67k miles n/w £900s
Ford Escort 1.6iLX 16v, 1998R, 52k miles £875
Ford Mondeo 1.8LX estate, 1998R, 153k miles £325s
Ford Galaxy 2.3 Zetec 7 seater, 2001/51, 87k miles £3,700s
Honda Civic 1.6iLS 5-dr, 1996N, 103k miles n/w £675
KIA Sorento 2.5CRDI XS manual, 2004/54, 22k n/w £9,000p
Jaguar XJ8 3.2 auto, 2000X, 67k miles £6,150p
Mercedes E320 V6 Avantgarde auto, 1997R, 110k miles £2,900p
Nissan Micra 1.0i 16v Shape 3-dr, 1996N, 83k n/w £300s
Nissan Serena 2.0iSGX MPV, 1994L, 68k miles £850s
Peugeot 306 1.9 D Turbo, 1997P, 160k miles n/w £725s
Rover 111i Kensington (damaged), 1995N, 58k miles £10s
Toyota Corolla 1.6CD 5-dr, 1997R, 165k miles n/w £875s
Toyota Avensis 1.8GS Liftback, 1999S, 60k miles £1,600s
Vauxhall Corsa 1.0 Envoy 3-dr, 1999T, 73k miles n/w £1,050s
Vauxhall Astra 1.4 Hi-Torq L 5-dr, 1997P, 98k miles n/w £625s
VW Passat TDI 110 auto, 1997R, 90k miles £2,150s
Volvo 440 1.6Li, 1992K. 92k miles £100s
Upcoming Auctions at BCA Blackbushe in January
Monday 22nd January 10.00am start
Wednesday 24th January 10.00am start
Fleet & Finance, Leaseplan, Black Horse, Lex, General Section, Jardine p/x, Inchcape p/x, Sytner p/x, Snows Group p/x, Trident Honda p/x.
Thursday 25th January 10.00 am start
Light Commercials from Peugeot, Vauxhall Leasing, Citroen, Northgate, Fleet Direct, Lex, + Non Runners.
Friday 26nd January 10.00am start
Fleet & Finance, LTSB Autolease,
Motability
, Lex, Citroen UK, Bank of Scotland, Velo Ltd., Hitachi Capital, Peugeot Motor Co., General Section, Charters p/x, Private Direct, Inchcape p/x.
Monday 29th January 10.00am start
Fleet & Finance, Franchised Dealer p/x, Inchcape no reserve p/x, Reg Vardy Group p/x, Hartwells p/x, Pendragon p/x, Lex.
Wednesday 31st January 10.00am start
General, Fleet & Finance, Leaseplan, Black Horse, Lex, Jardine p/x, Inchcape p/x, Snows Motor Group p/x, Sytner Group p/x, Trident Honda p/x.
As always the best way to look for a specific car coming up at a BCA auction or to pre-check a day's sale is to visit
www.auctionview.co.uk
If you are a BCA account holder this service also now gives composite price information (average auction price, CAP and Glass's) and now allows you to buy a selection of cars directly on-line.
For sales at BCA Edinburgh, click here for full details:
www.british-car-auctions.co.uk/main.asp?page=60
For BCA online auctions go to
www.bca-online-auctions.co.uk
. Two types of sale: Live Online and Open Tender. These are only available to BCA MyBCA Loyalty Card holders.
For future police sales at West Oxfordshire Motor Auctions. Visit
www.woma.co.uk
, click on 'stocklist', then click on search, or use the faxback on 0906 3080 953 at 60p per minute. Sales are held on Tuesday and Thursday evenings from 5.30pm.
Brightwells HUGE WEEKLY 4x4 SALE takes place every Tuesday at Easter's Court on the A49 by-pass, Leominster, Herefordshire, start time 11.00am, phone: 01568 611325, website:
www.brightwells.com
Comments