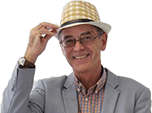 Shortage of Right Cars Pushes Auction Prices Up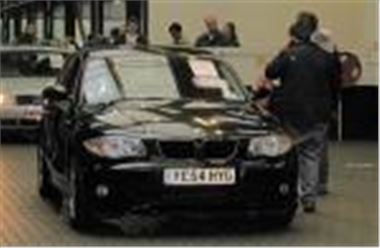 This year is not a normal year. There seems to be a consensus that prices will rise in January, which is normal. But prices being paid the first day of December certainly aren't.
The closest to a 'cheap' car I saw today was the 103k mile 2004/54 BMW 120dSE un the photo. Top bid for that was £8,300 provisional. Almost everything else made a lot of money. And one fleet was so confident of rising prices in January, it reserved its cars so high its sale was virtually boycotted.
Here's the list. 'n/w' means unwarranted mileage. 's' means sold. 'p' means top provisional bid. 'n/s' means not sold. IMP means independent import.
BMW 120dSE, 2004/54, 103k miles £8,300p
BMW 320d ES Compact, 04 reg, 35k miles £9,375s
Chrysler Voyager 2.4SE, 2002/52, 107k miles £4,700s
Citroen Xsara Picasso Exc 2.0i auto, 05 reg, 8k miles £7,450s
Citroen Xsara Picasso Exc 1.6HDI 92, 2006/56, 524 miles £8,200s
Ford Fiesta 1.3 Style 3-dr, a/c, 2005/55, 7k miles £5,150s
Honda Jazz 1.4SE CVT-7, 2003/53, 34k miles £7,000s
Honda Jazz 1.4SE CVT-7, 04 reg, 14k miles £8,200s
Jaguar S-Type 3.0V6 auto, 2000W, 68k miles £4,700s
LandRover Defender County SWB 2.5TD, 1994L, 116k n/w £4,750
Lexus GS300SE, Y reg, 80k miles £5,950s
Mazda 3 1.6TS auto, 2005/55, 21k miles £9,000s
Mazda RX-8 231 coupe, 2003/53, 14k/w £12,000s
Mercedes ML270CDI 7 seat auto, 2002/51, 36k/w £13,200s
Mercedes SL320. 1993L. 63k miles £8,450s
Nissan Micra 1.2SE 3-dr auto, 2003/53, 14k miles £4,900s
SEAT Leon 20VT Cupra, 04 reg, 78k miles £6,800s
Toyota Corolla Verso D-4D T2 7-seat, 2005/55, 10k miles £11,100s
Toyota RAV-4 D-4D NV 3-dr, 03 reg, 39k miles £7,400s
Vauxhall Corsa 1.3CDTI Design 3-dr, 2005/54, 127k miles £1,850p
Volvo S40 1.9D 102PS, 2002/52, 139k miles £2,800s
List of December Auctions Coming Soon.
As always the best way to look for a specific car coming up at a BCA auction or to pre-check a day's sale is to visit
www.auctionview.co.uk
If you are a BCA account holder this service also now gives composite price information (average auction price, CAP and Glass's) and now allows you to buy a selection of cars directly on-line.
For sales at BCA Edinburgh, click here for full details:
www.british-car-auctions.co.uk/main.asp?page=60
For BCA online auctions go to
www.bca-online-auctions.co.uk
. Two types of sale: Live Online and Open Tender. These are only available to BCA MyBCA Loyalty Card holders.
To sell your car privately at a BCA centre link to
www.sure-sell.info
For future police sales at West Oxfordshire Motor Auctions. Visit
www.woma.co.uk
, click on 'stocklist', then click on search, or use the faxback on 0906 3080 953 at 60p per minute. Sales are held on Tuesday and Thursday evenings from 5.30pm.
Brightwells HUGE WEEKLY 4x4 SALE takes place every Tuesday at Easter's Court on the A49 by-pass, Leominster, Herefordshire, start time 11.00am, phone: 01568 611325, website:
www.brightwells.com
Comments