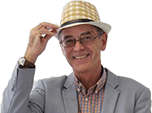 Pass Plus Just £35

Using the benefit of grants from fines revenue from the local Speed Camera Partnership, Keith's School of Motoring of Bristol is offering 500 Pass Plus courses for just £35.
Pass Plus Courses consist of six post-Driving Test lessons giving instruction in driving not covered by the test. This is course work only, to increase awareness skills, with no further test at the end.
Town driving
Driving in town can be daunting: rush hour traffic, complicated junctions and traffic systems... learn the skills to deal with all these and more.
All-weather driving
Rain, fog, bright sunshine, snow and ice: find out how to drive safely in all the different weather conditions you'll face on the road.
Driving out of town
Country roads can harbour all kinds of hazards, from sharp bends and potholes to farm vehicles and animals in the road.
Night driving
Dealing with dazzle, judging distance and speed, using your lights correctly - these are just some of the areas covered.
Driving on dual carriageways
To drive safely on fast, multi-lane roads you'll need all your skills of observation, concentration, anticipation and lane discipline.
Driving on Motorways
Motorways are like no other roads: learn how to drive on them safely and correctly under expert supervision.
Though primarily aimed at the 17 to 24 age group in the interest of improved driving standards and reduced accident rates for this high-risk group the grant, and scheme is open to new drivers in all age groups who have passed their driving test in the past 12-months. Completion of the course qualified drivers for discounts of up to 20% on their first year's insurance premium.
More at
www.keiths.co.uk
tel: 0117 9422599
While not all local councils are currently listed on the Pass Plus web-site, many are all signed-up to this important programme, including Bristol City Council, Bristol and North East Somerset, North Somerset and South Gloucester Council.
Councils Sponsoring PASS PLUS
Aberdeenshire
Andy Duff
Tel:01224 665285
Website: Aberdeenshire Young Drivers
Angus
Tel: 01307 473193
Email: accessline@angus.gov.uk
Website: Angus Council Pass Plus Grants
Argyll and Bute
Sue Maclean - Road Safety Officer
Tel: 01546 602127
Email: sue.maclean@argyll-bute.org.uk
Website: Argyll-Bute Road Safety Pass Plus
Bath and North East Somerset
Lorry and Road Safety Officer
Traffic and Safety Team
Tel: 01225 394259
Mob: 07875 488016>
Email: lorry_davies@bathnes.gov.uk
Website: http://www.bathnes.gov.uk
Ceredigion County Council
Terry Jones Road Safety Officer
Tel: 01545 572409
Email:terryj@ceredigion.gov.uk
Denbighshire County Council
Alan Hinchliffe
Swyddog Diogelwch y Ffordd / Road Safety Officer
Adran Priffyrdd a Chludiant / Highways & Transportation Department
Ffon / Tel 01824 706887
ebost:/email: alan.hinchliffe@sirddinbych.gov.uk
Fife PASS PLUS Initiative
Jane Greer - Road Safety Manager
Tel: 01592 418511
Email: road.safety@fife.pnn.police.uk
Highland Council
Lisa Graham - Road Safety Officer
Tel: 01463 702690
Email: road.safety@highland.gov.uk
Inverclyde
Louise Smith - Road Safety Dept
Tel: 01475 714870
Kirklees Metropolitan Council
Ian Edwards - Driver Training Manager
Highways Safety
Tel: 01484 221155
Email: highway.driver.improvement@kirklees.gov.uk
Website: http://www.kirklees.gov.uk
Lincolnshire Road Safety Partnership
Kelvin Allman
Tel: 01522 805800
Email:stayingalive@lincolnshire.gov.uk
The Moray Council
Paul Bremner - Local Authority Liaison Officer
Tel: 01343 563407
Andrea McArthur - Project officer
Tel: 01343 563003
Email: andrea.mcarthur@moray.gov.uk
Pass Plus - London
Marilyn Cranfield - Road Safety Officer
Tel : 0845 230 1725
Email: m.cranfield@passpluslondon.co.uk
Pembrokeshire County Council
Jeanette John - Road Safety Assistant
Tel: 01473 775144
Email:road.safety@pembrokeshire.gov.uk
Perth and Kinross
Mr McKeown - Road Safety Officer
Tel: 01738 476500
Website: PKC Roads Pass Plus
Powys County Council
Meg Lewis - Senior Road Safety Officer
Tel: 01597 826637
Email: megl@powys.gov.uk
Website: www.powys.gov.uk
South East Wales (formally Gwent) region
(Newport, Monmouthshire, Caerphilly, Torfaen, and Blaenau Gwent Council regions).
Scott Carey - Special Projects Manager-Road Safety
Tel: 01633 463245
Email: scott.carey@capita.co.uk
Staffordshire
Kevin Wilcox - Road Safety officer
Travelwise Staffordshire County Council Road Safety & Sustainable Travel Unit
Tel: 01785 276617
Email: roadsafety@staffordshire.gov.uk
Suffolk
Anton Tungate - Senior Road Safety officer
Tel: 01284 352430
Email: anton.tungate@et.suffolkcc.gov.uk
Website: www.suffolkroadsafe.net
West Lothian Council - Westdrive Pass Plus
Colin T Kay - Road Safety Officer
Lothian & Borders Police Road Safety Unit
Tel: 01506 654867
Email: roadsafety.blackburn@virgin.net
Comments