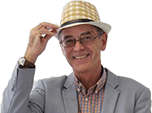 Smart buys at auction today.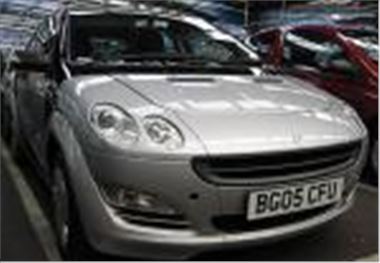 Some unusual cars today. No less than three Smarts, including a Brabus. A 1999 Honda Prelude with a Joseph paint job (coat of many colours) made silly money. There was a current shape Octavia. A heavily loaded C-Max 2.0TDCI Ghia that must have originally listed at over £24,000. An 06 reg MINI Cooper S CVT auto convertible. And an even a rarer than rare Ford Focus RS that made more than they are on the Internet.
But the Skoda wasn't dear, there were a couple of cheap Berlingos, and a Honda Jazz under £5k. While in contrast to last weeks expensive 160k mile E220CDI, today's 78k miler was a bargain.
Here's the list. 's' means sold. 'n/w' means unwarranted mileage. 'p' means top provisional bid. 'n/s' means not sold, 'D/R' means damaged and repaired.
BMW 320dES Touring, 2005/54, 65k miles £12,000s
BMW 525dSE manual, 04 reg, 67k miles £16,100s
Citroen Berlingo M/Sp 1.9D, 2002/51, 109k miles £1,600s
Citroen Berlingo M/Sp 1.9D, 2002/51, 42k miles £2,025s
Ford Focus 1.6LX 5-dr, 2003/53, 55k miles £4,750s
Ford Focus 2.0 Zetec 3-dr, 2001/51, 68k miles £3,700s
Ford Focus RS, 03 reg, 66k miles £10,700s
Ford C-Max 2.0 TDCI Ghia, satnav, lthr, 04 reg, 57k miles £7,600s
Ford Mondeo 2.0TDCI 130 Ghia auto, 2003/53, 87k miles £4,625s
Honda Jazz SE Sport, 2002/52, 78k miles £4,775s
Honda Civic 1.4SE 5-dr, 05 reg, 16k miles £7,400s
Honda Prelude 2.0i (D/R), 1999V, 51k n/w £3,475
Honda Accord 2.0i SE, 04 reg, 72k miles £6,650s
Honda Accord 2.0i Exec auto, satnav, 05 reg, 9k miles £12,200s
Honda Accord 2.2iCDTI Sport, 2004/54, 30k miles £11,950s
Honda Stream 2.0 SE Sport, 2003/53, 34k miles £6,150s
Mercedes E220CDI A/G auto, 03 reg, 78k miles £13,000s
MINI Cooper S convertible CVT, 06 reg, 3,635 miles £14,500p
Nissan Primera 1.8SE, 2003/53. 134k miles £2,650s
Nissan X-Trail 2.5 Sport auto, 2004/53, 30k miles £10,000s
SEAT Leon 20VT Cupra, 2003/53, 29k miles £8,000s
Skoda Octavia TDI 105 Classic, 2004/54, 34k miles £6,075s
Smart ForFour 1.1 Pulse, 05 reg, 11k miles £5,250s
Smart ForFour 1.5 Brabus, 2005/55, mileage n/w £9,300s
SmartRoadster Coupe, 05 reg, 15k miles £5,000s
Toyota Corolla T-Sport 190, 2003/53, 82k miles £5,350s
Toyota Avensis D-4D T3S estate, 2004/53, 58k miles £7,200s
Remaining Auctions at BCA Blackbushe in October
Monday 30th October 10.00am start
Fleet & Finance, Franchised Dealer p/x, Hartwell p/x, Porsche Retail p/x, Lex, General Section, Inchcape No Reserve p/x, Reg Vardy Group p/x, Pendragon p/x.
As always the best way to look for a specific car coming up at a BCA auction or to pre-check a day's sale is to visit
www.auctionview.co.uk
If you are a BCA account holder this service also now gives composite price information (average auction price, CAP and Glass's) and now allows you to buy a selection of cars directly on-line.
For sales at BCA Edinburgh, click here for full details:
www.british-car-auctions.co.uk/main.asp?page=60
For BCA online auctions go to
www.bca-online-auctions.co.uk
. Two types of sale: Live Online and Open Tender. These are only available to BCA MyBCA Loyalty Card holders.
For future police sales at West Oxfordshire Motor Auctions. Visit
www.woma.co.uk
, click on 'stocklist', then click on search, or use the faxback on 0906 3080 953 at 60p per minute. Sales are held on Tuesday and Thursday evenings from 5.30pm.
Brightwells HUGE WEEKLY 4x4 SALE takes place every Tuesday at Easter's Court on the A49 by-pass, Leominster, Herefordshire, start time 11.00am, phone: 01568 611325, website:
www.brightwells.com
Comments