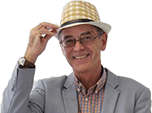 eBay Auction Report 24th October 2006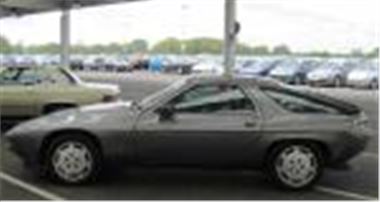 By Paul Cassell

Tonight saw a wide variety of cars selling on eBay. Some sold for far less than the Glass' trade price while others made impressive money. And there was a wide variety from diesel BMWs to a Montego. There was also a Hilux Surf. The period surveyed was for a couple of hours from 9-11pm.

Starting with the most expensive, a desirable BMW 320d SE automatic saloon in blue with 126k miles. Even though it looked in good condition and had the remains of a BMW extended warranty, this 02/51 car only made £5,901 against trade book of £7,210. Assuming it was straight it seems very good value even if the ticket is due next month.

£500 less was needed for an Alfa 156 1.8 Veloce saloon, also in blue. It seemed to also be in good condition for its 78k miles over the past 4 years (02/52) and went for £5,400 against a book price of £3,600. That seems to be a lot considering it too will need a new ticket soon, although it did come from a trader.

The desirable Mondeo was up next – a TDCi Zetec estate. This gold 103k 03/03 car sold for £5,100 against the £4,250 book. It looked in reasonable condition but the details posted were sparse. However, it had a company car
history print-out which seemed thorough during a cursory inspection.

The next car was rather interesting. It was a 1988 Porsche 928 S4 5.0 auto. You don't see many of those around and this one although missing a lot of history seemed in reasonable condition with even the air-con working made £4,300.

Of all the cars that sold this evening, this next one possibly seemed in the best condition. It was an Audi A4 2.4 SE. Admittedly it wasn't one of the sought after VAG diesels but it was in very good condition and looked as if it had a caring owner who was selling as he was going back into full time education. It had done 117k miles and had a good spec that included leather. It made £3,800.

Fiat's Stilo doesn't get mentioned in the press too much at the moment unless they are talking about the mistakes that were made with its design or its successor which is due in the not too distant future. The one that sold f or approximately the right private money of £3,700 was a good condition 72k miles 2.4 litre fully equipped semi-automatic Abarth in blue. It was on a 02/51 plate.

The Renault Clio that came next had been re-listed with the owner willing to
accept less due to a lack of high enough bids. It was a 65bhp 1.5dCi Dynamique with 70k miles, 3 doors and a first registration date 02/52. It seemed to look like an honest car which sold for less than the Glass' guide trade price of £3,190. It made £2,850.

The mandatory Hilux Surf was next up and this one, a 2.4 diesel auto on a
92K plate, had been in the country two years and made £2,500.

Sometimes the descriptions on eBay seem a little odd. The "Mercedes
alloys" on the C180 Espirit looked suspiciously like hubcaps from a later
model. Even so this unremarkable black 98S with 92k miles made £2,050. Again, less than the guide prices although this wasn't the best car of the
evening. That honour had already gone to the A4.

Petrol Picassos tend not to hold their value as much as diesel ones and this
Cat D one in particular had shed lots of value. Again unremarkable, but with
only 35k on this 1.8 SX 02/02, it made £1,999.

A rarity came next apparently. I thought, and a quick Google has confirmed that the Lexus Soarer was not officially sold in the UK (or indeed Europe). The Back Room will no doubt confirm or contradict this. However, the vendor claimed that he bought the example he was selling after an extensive search primarily because it was registered in the UK as a new car. Inferring from this that it was a new car imported without being used elsewhere means that there was someone in the early nineties who certainly had their eye on the world car scene and had the money to dabble in it. The car in question was a 4.0 litre SC400 Limited on a 92K with 118k miles and aftermarket wheels. It made £1,850.

A Discovery with a couple of aliments, painted in the dull blue some came in
and with some of the later model's alloys made £1,750. It was a 95M 300Tdi
3dr with 108k miles. A couple of "hot" Escorts both modified, although one
more than the other, made similar money. A roadworthy and mildly modified
RS2000 on a 94M with 126k miles made £1,320. One with a bigger boot (so an
Orion) with more modifications but lacking the ability to move anywhere due
to engine trouble made £1,000. It was a 90H 1.6 with a claimed 200bhp, when
it had been working.

A 406 1.8 LX (with a/c) with 118k miles and in good condition on a 98S made
£795 (way over the Glass' price). A reasonable Maverick diesel with 155k
miles (a GLX 3 door) with a few minor issues and a decent ticket made £753. A basic 91J Mercedes 190E with 160k on its 1.8 litre engine made £400 and
was a nice alternative to a Mondeo according to the seller. And a couple of
cars made around £200 for parts. One was a Senator 24v with a recent engine
rebuild which could be salvaged if someone fancied some sill work and the other was a Passat which had mashed its valves.

You don't often see Montegos sell anywhere unless they have seven seats,
Countryman on the back and a diesel in the front but a 2.0HL manual in blue
on an 85B made £450 for the owner who had bought it new 21 years ago. Didn't seem he or she travelled too far as it had only done 70k miles (or about
3,500 miles per year). I guess there is a market for almost everything.

There is one to watch for next time though. There is a very nice Audi S8 on a 2000X but with a private plate. It seems to have been cared for, is fully loaded and the price has been creeping up as I've been writing this. Has anyone been watching too much Ronin recently? It's the wrong colour but one can still dream See item 320041305533.

All quoted values are using the Glass' Guide.
Comments