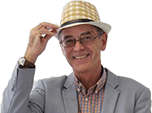 Drive-in Wheelchair Cars Now Available on Motability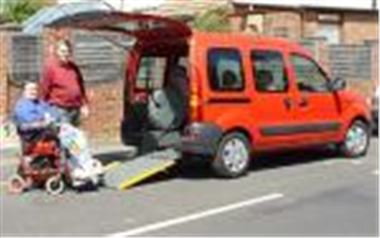 Gowrings Mobility has entered its most popular conversion, the Renault Kangoo 1.2, onto the Motability Scheme with nothing at all to pay as Advance Payment. Gowrings Mobility has joined forces with scheme operator, Motability Operations to make this possible.
The Motability Scheme is open to anyone who receives the Higher Rate Mobility Component of the Disability Living Allowance (HRDLA) or the War Pensioners' Mobility Supplement. This means that customers will simply give up their HRDLA to Motability and in return, receive a brand new, fully converted Gowrings Mobility Kangoo, with nothing more to pay.
Linda Ling, Managing Director, Gowrings Mobility commented, "Normally you wouldn't expect to see a higher quality wheelchair passenger conversion such as Gowrings Mobility vehicles on the Motability Scheme for very low or 'Nil' advance payments. Customers expect to pay a premium for these vehicles. But now, for the first time ever, they too can experience the benefits of the Gowrings Mobility experience with our Kangoo for no upfront payment."
The Gowrings Mobility Renault Kangoo is one of the most popular wheelchair accessible Kangoo conversions available on the market. The model available on the Motability Scheme for no advance payment is the Gowrings Mobility Kangoo 1.2 Authentique with metallic paint. The conversion is designed around the needs of the wheelchair user, with safety, comfort and space a priority. The rear floor is lowered and at the rear, there is a short, lightweight drop-down ramp, which, thanks to the lowered floor, has a shallow angle for easy access. The low floor enables the wheelchair user to be seated at a similar height as the other rear passenger, for improved visibility and comfort when travelling. A four-point wheelchair restraint system is installed with a personal lap and diagonal seat belt for the wheelchair user.
Gowrings Mobility is a Renault Recognised Converter, and its Kangoo has achieved the Renault Accord Technique Accreditation accolade, which guarantees servicing at the local Renault dealer network and maintains the original manufacturer's warranty.
Gowrings Mobility offers a free, nationwide home demonstration and assessment service, which can be organised by telephoning Lo-Call 0845 608 8020, or visiting
www.gowringsmobility.co.uk
Comments