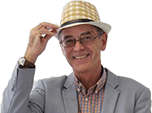 Top Cars Top Money Today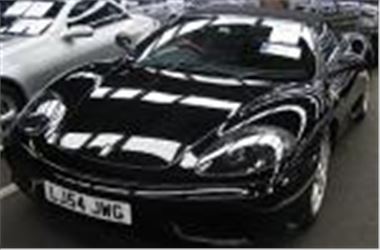 Plenty of real Top Cars in the Top Car and Black Horse finance sales at BCA Blackbushe today. The 7,229 mile just serviced but 3 owners and repossessed 2004/54 F360 Modena Spider F1 shift sold for £87,000. A 10k mile 05 reg Porsche 996 C4 Turbo convertible sold for £69,500. A 13k miles 2006/55 reg Range Rover Sport 2.7 TDV6 made £39,800. And a 13k mile 2004/54 Mercedes SLK350 auto sold for £30,000.
But, as usual, some cars came for relatively sensible money. A 5k mile 2005/55 Mercedes C320 CDI Avantgarde for £22,900. A 48k mile 03 reg Audi TT150 Roadster with power top and leather sold for £11,800. And a 41k mile fully loaded 2000X Bentley Arnage Red Label with balance of dealer warranty sold fro £43,100.
However, a 24k mile 2005/55 Bentley Continental Flying Spur did not make its money reaching only a very provisional £84,000.
Here is today's list. 's' means sold. 'p' means provisional bid. 'n/w' means not warranted mileage.
Audi TT150 Roadster, leather, 03 reg, 48k miles £11,800s
Bentley Continental Flying Spur, 2005/55, 24k miles £84,000p
Bentley Turbo R 6.7 LWB, 1997P, 46k miles £22,000p
Bentley Arnage Red Label 6.8, 2000X, 41k miles £43,100s
BMW E90 320dSE, leather, 05 reg, 40k miles £15,300p
BMW 525i auto, 2003/52, 70k miles £7,750s
BMW 530d Sport Touring auto, 2003/53, 76k miles £15,000p
BMW 630i Sport Coupe auto, 06 reg, 4,707k miles £40,000p
BMW 730d Sport auto, 04 reg, 49k miles £25,400s
BMW 750i, 2003/53, 63k miles £24,000p
Ferrari F360 Spider F1, 2004/54, 7,229 miles £87,000s
Maserati 3.2 Asetto Corsa manual, 2001/51, 48k n/w £16,900p
Mercedes C320DCI Avantgarde, 2005/55, 4,989 miles £22,900s
Mercedes SLK 350, 2004/54, 13k miles £30,000s
Mercedes CLK55 AMG Convertible, 2003/53, 28k miles £33,700s
Mercedes SL350, 2003/53, 45k n/w £35,500p
Mercedes CLS 500, 05 reg, 13k miles £37,750p
Mercedes CL 600, Y reg, 66k miles £15,500p
Porsche Boxster 3.2S, 02 reg, 43k miles £18,400p
Porsche 996 C4 Turbo convertible, 05 reg, 10k miles £69,500s
Porsche Cayenne 3.2 V6, 04 reg, 33k miles n/w £27,400s
Porsche Cayenne 3.2 V6, 04 reg, 49k miles £27,500s
Porsche Cayenne S 4.5 V8, 03 reg, 31k n/w £25,750p
Range Rover Sport TDV6 auto, 2006/55, 13k n/w £39,800s
Toyota Landcruiser Amazon 4.2, 2005/55, 26k n/w £32,750s
Volvo XC90 D5 185 SE, 2005/55, 11k n/w £28,250s
LEX German Car Sale BCA Bedford 27th September
210 German cars in the special LEX sale from 11.00am on Wednesday 27th September. Visit
www.auctionview.co.uk
or phone 01234 849700.
Upcoming Auctions at BCA Blackbushe in September
Wednesday 27th September 10.00am start
Fleet & Finance, Arval, Alphabet GB, Leaseplan, Lex p/x, Jardine p/x, Duncton plc, Sytner p/x, Black Horse, General Section, Inchcape p/x, Snows Group p/x Trident Honda p/x.
Thursday 28th September10.00am start
Light Commercials non-runners, Light Commercials from Peugeot, Northgate, Lloyds, Lex, Dagenham, Royal Mail, Fleet Direct, IFS.
Friday 29th September 10.00am start
Fleet & Finance, LTSB Autolease, Velo Ltd., Leaseplan,
Motability
, Lex p/x, General Section, Citroen UK, Hitachi Capital, Gowrings of Newbury p/x, Charters p/x, Inchcape p/x.
As always the best way to look for a specific car coming up at a BCA auction or to pre-check a day's sale is to visit
www.auctionview.co.uk
If you are a BCA account holder this service also now gives composite price information (average auction price, CAP and Glass's) and now allows you to buy a selection of cars directly on-line.
For sales at BCA Edinburgh, click here for full details:
www.british-car-auctions.co.uk/main.asp?page=60
For BCA online auctions go to
www.bca-online-auctions.co.uk
. Two types of sale: Live Online and Open Tender. These are only available to BCA MyBCA Loyalty Card holders.
For future police sales at West Oxfordshire Motor Auctions. Visit
www.woma.co.uk
, click on 'stocklist', then click on search, or use the faxback on 0906 3080 953 at 60p per minute. Sales are held on Tuesday and Thursday evenings from 5.30pm.
Brightwells HUGE WEEKLY 4x4 SALE takes place every Tuesday at Easter's Court on the A49 by-pass, Leominster, Herefordshire, start time 11.00am, phone: 01568 611325, website:
www.brightwells.com
Comments