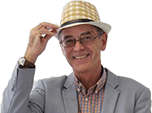 Trackday Fun

Straight press release:-
Now is the time to reserve places at the remaining BHP Trackdays for 2006.
Cadwell Park -- 11 September
We have the full circuit booked and with a
maximum entry of 48 cars running OPL (see
below), this is excellent value at £165 for a
car and one driver. The circuit maximum entry
list can be 75 cars or more, so you can expect
really excellent track time with our small entry
list.
Castle Combe -- 25 September
Like Cadwell, this day features limited
numbers to give first-rate track time: just 33
cars at £225 for a car and one driver. OPL
(maximum 12 cars on circuit).
Croix-en-Ternois -- 27 October
The final non-corporate day this year is at
Croix-en-Ternois, a really fun circuit 60 miles
from Calais, France. Cost is just £125 for a car
and one driver; 36 cars maximum entry and OPL
(maximum 15 cars on circuit). There is the option
of a get together after the track day for an
evening meal in Saint Pol, which rounds the day
off nicely and makes for a really relaxed and
enjoyable trip.
If you would like to book, please contact:
BHP Trackdays Ltd
23 Rushfords
Lingfield
Surrey RH7 6EG
Telephone: +44 (0)1342 837957
Email: enquiries@bhptrackdays.co.uk
Web:
www.bhptrackdays.co.uk
or
www.trackdays.co.uk
ABOUT BHP TRACKDAYS
BHP Trackdays Ltd is an independent family
company founded in 2002 out of our own
enthusiasm for driving. Our desire is to enable
you to enjoy the freedom offered on track and
not possible on the road.
For newcomers, we always run a dedicated novice
session near the start of proceedings, so that
they can get used to the circuit without feeling
pressure from potentially faster drivers.
The events listed here are open pit lane (OPL).
Marshals control the number of cars on the track.
Drivers queue in the pits for entry onto the circuit.
Our limited entry list is geared to the number of
cars on the circuit, so that in practice the pit
queue wait is minimal. The maximum number of cars
on circuit is selected to give sufficient interest
for drivers, but at the same time avoids bunching
and queuing of faster cars behind slower drivers.
This leads to a relaxed day with excellent track
time.
Comments