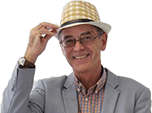 Ten Grand Tigra at Auction Today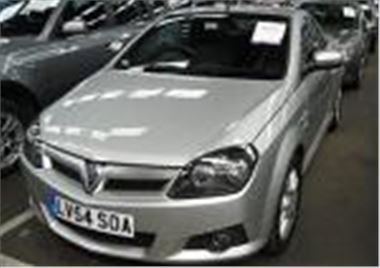 Most cars were fetching strong money at auction today, despite traders generally despondent at the level of forecourt business. This 13,000 mile 2004/54 Tigra 1.4 was about £500 ahead of book selling for £9,950 and most of the other sales were for similarly strong money. A 43k mile all cream 03 reg MINI Cooper read sensible at £7,475, but it had obviously had a knock at the front and the bonnet did not fit. About the only car I spotted that was marginally below trade book was a 16k mile BMW X3 2.5 Sport auto that sold for £17,900.
Here's what you'd have had to pay. Knocked down as 'sold' maked 's'. Provisional bids marked 'p'. Unwarranted mileage 'n/w':
Audi A4 1.6 Sport, 02 reg, 68k miles £7,700s
Audi A4 Avant TDI 100SE, 03 reg, 62k miles £8,300s
Audi A4 TDI 130SE 6-spd, 04 reg, 73k miles £9,550s
Audi A6 Avant TDI 130, 2003/53, 89k miles £7,750s
BMW 318i 2.0SE, 03 reg, 55k miles £8,000s
BMW 320d SE, 02 reg, 48k miles £9,200s
BMW X3 2.5 Sport auto, 04 reg, 16k miles £17,900s
Ford Mondeo TDCI 130 6-spd Zetec, 05 reg, 44k miles £7,750s
Honda Civic Type R, a/c, 03 reg, 32k miles £8,750s
Hyundai 2.0FX Coupe, Y reg, 32k miles £4,450s
Jaguar X-Type 2.1 V6, 03 reg, 89k miles £6,000s
Mercedes E270CDI Elegance auto, 2002/52, 46k miles £14,300s
Mercedes S320CDI SWB, 2003/53, 52k miles £22,300s
MG ZS 1.8 120PS, 02 reg, 67k miles £2,700s
MINI Cooper, 03 reg, 43k miles £7,475
Nissan Primera 2.2DI SVE estate, 03 reg, 111k miles £3,500s
Renault Laguna 1.9DCI Expression, 03 reg, 97k miles £2,875s
SAAB 9-3 2.0 Aero, 03 reg, 47k miles £9,350s
Suzuki Jimny 02 soft top, 2004/53, 24k miles £4,775s
Vauxhall Tigra 1.4 Sport, 2004/54, 13k miles £9,950s
VW Golf 1.6S 16v 105, 02 reg, 83k miles £4,275s
Volvo XC90 D5 Geartronic, 2004/54, 56k miles £23,300s
Upcoming Auctions at BCA Blackbushe
Monday 31st July 10,00am start
Fleet & Finance, Franchised dealer, Pendragon, Porsche Retail, Lex Vehicle Leasing, Inchcape No Reserve p/x, Reg Vardy p/x, Hartwells p/x.
Tuesday 1st August
Classic and Historic Vehicle Sale
Held at BCA Bedford from 13.00.
Information and sale catalogue when available at
www.classic-car-auction.co.uk
As always the best way to look for a specific car coming up at a BCA auction or to pre-check a day's sale is to visit
www.auctionview.co.uk
If you are a BCA account holder this service also now gives composite price information (average auction price, CAP and Glass's) and now allows you to buy a selection of cars directly on-line.
For sales at BCA Edinburgh, click here for full details:
www.british-car-auctions.co.uk/main.asp?page=60
For BCA online auctions go to
www.bca-online-auctions.co.uk
. Two types of sale: Live Online and Open Tender. These are only available to BCA MyBCA Loyalty Card holders.
For future police sales at West Oxfordshire Motor Auctions. Visit
www.woma.co.uk
, click on 'stocklist', then click on search, or use the faxback on 0906 3080 953 at 60p per minute. Sales are held on Tuesday and Thursday evenings from 5.30pm.
Brightwells HUGE WEEKLY 4x4 SALE takes place every Tuesday at Easter's Court on the A49 by-pass, Leominster, Herefordshire, start time 11.00am, phone: 01568 611325, website:
www.brightwells.com
Comments