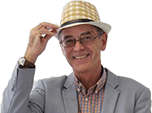 New Part-Exchange Policy at Motorpoint

www.motorpoint.co.uk
car supersites has enlisted the help of five different pricing systems to ensure that over 1500 of its potential customers each week are offered exactly what their current vehicle is worth.
Motorpoint's new vehicle valuation software 'ClearPrice' combines live data from HPI, DVLA, CAP, SMMT and Glass's to identify and accurately value a customer's car in seconds, the only information the customer needs to provide is their registration number and current mileage.
John Gillespie, IT manager of Motorpoint, said:
"We're very excited about this new system as it allows us to offer our customers the full Current Market Value (CMV) for their car very quickly and gives them the confidence and reassurance that this figure has been arrived at using the most credible industry sources.
"The CMV is the true value a customer's car at that point in time, although the amount they are offered by dealers can vary wildly. Understandably this can leave the customer uncertain and frustrated."
He went on to add:
"Traditionally car dealers choose to sell their cars at higher prices, so that they can appeal to the customer's ego by offering them a higher part exchange price for their car. UK customers have become much more educated, and now look at a deal from a more holistic approach, taking into account hidden charges for delivery and metallic paint, and concentrating on the actual balance to change.
Motorpoint has a low profit, high turnover approach to car sales, and a clear pricing policy on all vehicles and part exchange prices. In addition a 'silent salesman' windscreen sticker on each vehicle provides essential and timely information about the vehicle in question e.g. insurance group, engine size, safety features and performance figures.
Founded in 1998, Motorpoint has four supermarket locations across the UK in Derby, Burnley, Glasgow and the latest, a new 10 acre site at Newport in South Wales. More at
www.motorpoint.co.uk
Comments