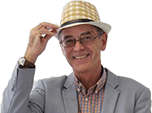 London Motor Show Highlights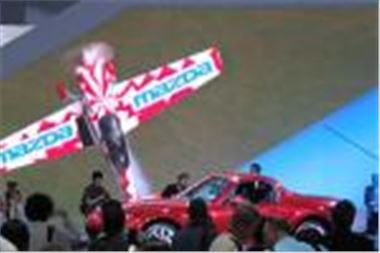 www.britishmotorshow.co.uk
or direct link for tickets
www.seetickets.com/motorshow
Dates 20th to 30th July 2006.
Venue: ExCel, Docklands.
Best reached by Docklands Light Railway, get off at Custom House. Get on at Canning Town on the Jubilee Line.
www.tfl.gov.uk
By car, best from M25 Eastern Side J30 then A13. Alternatively A 20 and Blackwall Tunnel then A13 from the South. Car parks signposted. Shuttle buses to the Exhibition.
London City Airport is just 5 minutes away.
Or travel down the Thames on a Clipper from Central London to Canary Wharf, then by shuttle bus to the Exhibition.
www.thamesclippers.com/motorshow
OUTSIDE THE HALLS
West Side:
BMW, Rolls Royce and MINI. Rolls 100EX Coupe, BMW Z4 Coupe, BMW M6 convertible, MINI traveller concept, Cooper S GP 218PS
Taster test Drives in Citroens, Hondas, SEATs, Toyotas and GM Opel/Vauxhall/SAAB/Chevrolet/Cadillac.
East Side:
Adventureland 4x4 driving in Nissan Navara, Volvo XC90, KIA Sorento, Daihatsu Terios, Toyota RAV-4, Toyota Land Cruiser.
Mazda Zoom Zoom driving challenge (win a Mazda MX5).
Land Rover Terrapod driving.
Arena Auditorium for Stunt Driving Shows during daytime.
Arena Auditorium for Dockside Concerts (tickets 0870 166 0443)
All start at 9.00pm.
Monday 24th July: Simple Minds
Tuesday 25th July: Sugababes
Wednesday 26th July: Katherine Jenkins and National Symphony Orchestra
Thursday 27th July: Jools Holland
Friday 28th July: The Australian Pink Floyd Show
On the river:
Water skiing, jet-skis, wetbikes, powerboat racing etc.
STAND BY STAND SOUTH HALL
Peugeot: 907 V12 supercar
Opel/Vauxhall: New Corsa (lots of them), Astra Twintop
Hummer: H2 and H3
Citroen: Concept Cars, C6
Hyundai: Santa Fe
Renault: RenaultSport Clio 197, Egeus SUV concept car
Jaguar: New XKR, New XJR.
Land Rover: New Freelander
Aston Martin: Rapide 4-door showcar
Ford: New Focus CC
Volvo: New C30, XC90 Sport
Mazda: MX5 Roadster Coupe demo, B50 pick-up, Mazda 3 MPS, the freshest stand with incredible aerobatic display on giant screens.
Nissan: Murano GT-C, Urge concept car, Good shows, win a Micra CC (proceeds to Cancer charity)
SEAT: New Leon Cupra 240PS
KIA: New Sedona, Sorento facelift, New Carens
SAAB: Showcars
Cadillac: BLS
Chevrolet: Captiva 4x4, Corvette ZO6
STAND BY STAND NORTH HALL
(Smaller stands, Star Car Bar and Supercar Paddock)
TVR: Sagaris
Bentley: Continental GTC Cabriolet, Azure Convertible
Mercedes: R Class, GL Class, E-Class facelift, Smart ForTwo electric, Maybach Excelero Coupe concept
Alfa Romeo: Brera Spider
Chrysler: Sebring, Dodge Nitro, Dodge Caliber
Honda: Civic Type S and Type R 3-dr
Daihatsu: Terios
Noble: New M15
Morgan: Aero 8 4.4V8
Mitsubishi: i-Car microcar
Lexus: GS450h hybrid
Toyota: Avensis T180, RAV-4, HiLux 3.0 D-4D
Lotus: New £24,000 Toyota powered Elise S
More at:
www.britishmotorshow.co.uk
or direct link for tickets
www.seetickets.com/motorshow
Comments