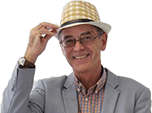 03 XJ 4.2 Sport Just £19k At Auction Today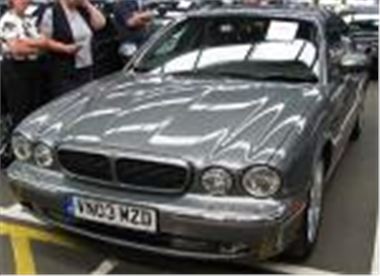 This 41k mile 03 reg Jaguar XJ 4.2 Sport sold for £19,000 at auction today against trade book of £23,875 for a 38k miler. A winner for someone. And there was a much-in-demand 11k mile 04 reg Toyota Yaris Verso T-Spirit auto in the Motability section, gone for £7,100 and hopefully providing a sensible finders fee for the trader who bought it. A 39k mile 03 reg PT Cruiser 2.2 CRD manual went for an even £6,150.
Here's the list. Knocked down as 'sold' maked 's'. Unwarranted mileage 'n/w':
BMW M3, 2002/52, 43k miles n/w £21,700s
Chrysler PT Cruiser 2.2CRD, 03 reg, 39k miles £6,150s
Citroen Picasso 1.8SX, 03 reg, 36k miles £4,000
Ford C-Max 1.6LX, 05 reg, 8k miles £7,000s
Jaguar XJ 4.2 Sport, 03 reg, 41k miles £19,000s
LandRover Freelander 1.8 Kalahari, 03 reg, 18k miles £7,500s
Mazda MX5 1.8 automatic, 2001/51, 69k miles £5,100s
Mercedes C180K Classic SE auto, 04 reg, 26k miles £10,300s
Mercedes C220CDI Classic auto, 02 reg, 91k miles £7,450s
Mercedes SLK200 manual, 02 reg, 73k miles £10,200s
Mercedes E270CDI Elegance auto, 03 reg, 50k miles £16,800
Peugeot 307 SW TDI 90 7-str, 2002/52, 116k miles £3,650s
Toyota Yaris Verso 1.3 T-Spirit auto, 04 reg, 11k miles £7,100s
Toyota LandCruiser LC 3.0 D4-D auto, 2002/52, 56k n/w £15,000s
Vauxhall Astra 1.6 Club Easydrive, 05 reg, 3k miles £8,100s
Upcoming Auctions at BCA Blackbushe
Monday 26th June 10.00am start
Top Car
, BMW ex-courtesy cars, Porsche Retail p/x, Black Horse top cars, Fleet & Finance, Inchcape no reserve p/x, Reg Vardy p/x, Lex Vehicle Leasing, Hartwells p/x, Pendragon Group p/x. Ridgeway Group p/x.
Wednesday 28th June 10.00am start
Fleet & Finance, Arval, Alphabet GB, Leaseplan, Lex Vehicle Leasing, Jardine p/x, Dunction, Sytner p/x, Black Horse, Inchcape p/x, Snows p/x, Trident Honda p/x
Thursday 29th June 10.00am start
Light Commercials: Non-Runners, Citroen, Dagenham, Hitachi, Arriva, Northgate, Fleet Direct.
Friday 30th June 10.00am start
Fleet & Finance, LTSB Autolease, Leaseplan,
Motability
, Lex Vehicle Leasing, Citroen UK, Hitachi Capital, Gowrings of Newbury p/x, Peugeot Charters p/x, Private Direct, Inchcape p/x.
As always the best way to look for a specific car coming up at a BCA auction or to pre-check a day's sale is to visit
www.auctionview.co.uk
If you are a BCA account holder this service also now gives composite price information (average auction price, CAP and Glass's) and now allows you to buy a selection of cars directly on-line.
For sales at BCA Edinburgh, click here for full details:
www.british-car-auctions.co.uk/main.asp?page=60
For BCA online auctions go to
www.bca-online-auctions.co.uk
. Two types of sale: Live Online and Open Tender. These are only available to BCA MyBCA Loyalty Card holders.
For future police sales at West Oxfordshire Motor Auctions. Visit
www.woma.co.uk
, click on 'stocklist', then click on search, or use the faxback on 0906 3080 953 at 60p per minute. Sales are held on Tuesday and Thursday evenings from 5.30pm.
Brightwells HUGE WEEKLY 4x4 SALE takes place every Tuesday at Easter's Court on the A49 by-pass, Leominster, Herefordshire, start time 11.00am, phone: 01568 611325, website:
www.brightwells.com
Comments