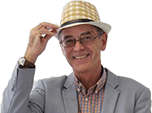 Mobility Roadshow 8th - 10th June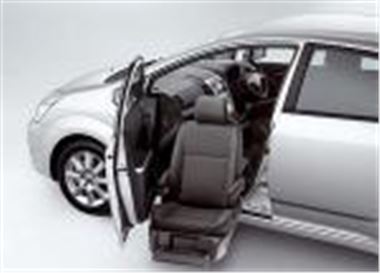 Press Release with useful information:-
With a record number of motor manufacturers offering an impressive line-up of adapted vehicles available to test drive either as a disabled driver or passenger, this year's Mobility Roadshow is on track to be one of the best ever. Moving to a new venue, Kemble Airfield near Cirencester on 8, 9 and 10 June, this Roadshow is the world's largest event of its kind and the organisers are expecting thousands of visitors from all over the United Kingdom - and beyond.
Motor manufacturers Chevrolet, Citroën, Ford, Honda, Hyundai, Mercedes-Benz, Mitsubishi, Nissan, Saab, smart, Toyota, Unique Motor Company, Vauxhall, and Volkswagen are all exhibiting, with other distributors contributing further brands. Drive-from-wheelchair models are also available to try out by passengers or drivers. Test drive registration can be either pre-booked at
www.mobilityroadshow.co.uk
or on arrival at the show
(driving licences are required on the day).
Many visitors, whether Motability customers or private owners, come to the Mobility Roadshow with one intent: to try as many vehicles as possible for accessibility, comfort and handling. High street showrooms carry little, if any, adapted vehicles: the Roadshow offers great variety in one place, with vehicles fitted with a variety of adaptations to suit different needs.
New or inexperienced drivers need not be apprehensive. There are experienced accompanying drivers on all test drives and all vehicles are fitted with dual controls for safety.
Hill Gruau S.V. is launching the new accessible Peugeot 807 and what it says is the first 'official' showing in England of the new Citroën C8. Fun by name and fun by nature is the new Qpod range of low budget town, sport and 'work' low budget cars from the Unique Motor Company. Demonstrator vehicles of both the road-going Qpod Fun and the on/off road Qpod Sport will be available at the show.
Launched to the disability sector at Mobility Roadshow Scotland in April, the impressive Triketec three-wheeled Roadster will be at the show. All vehicles are supplied as standard with tiptronic gearshift, which is mounted at thumb position on the handlebars - ideal for the disabled rider. Together with Cyclone Mobility and Fitness who supply the wheelchair mounting system, and Jeff Gosling hand controls who convert the footbrake to hand operation, the Triketec Roadster is adapted to suit individual needs.
In the conversion and adaptation arena will be German company, Veigel GmH, using the Roadshow as its launch platform into the UK market with ready-made conversion kits for all popular cars. For aspiring travellers, Roy Wood Transits launches two new Transit-based motorcaravans.
Among the 170 exhibitors at the show, Roadshow will be 30 companies new to the event. Advance exhibitor bookings promise the widest range yet of products, services and information to help people with disabilities get about - whether at home or outdoors. As well as vehicles and adaptations you'll find wheelchairs, scooters, pushchairs, tricycles, seating, hoists, ramps, insurance, exercise equipment and lots more. In recent years the show has developed its travel and leisure section, as well as greater choice in children's products.
Dame Tanni Grey-Thompson will visit the show on the opening day - National Young Disabled Persons' Day - to present the prizes to the winners of the Roadshow's Ready Willing & Mobile competition that encourages able-bodied or disabled school children aged 7 to 14 to think of a bright idea to help young disabled people on the move - at home, at school, at play.
With free parking and entry, crèche, wheelchair and scooter loans, plus crèche and entertainment for young visitors, this is a great day out for all the family. Find out more at
www.mobilityroadshow.co.uk
or call Mobility Choice tel 0845 241 0390
Comments