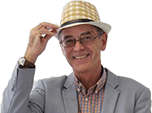 <a href='http://www.used-car-discount.com'>www.used-car-discount.com</a> relaunched

www.new-car-discount.com
has re-vamped and re-launched its site for online used vehicles, Used-Car-Discount.com.
The site, which provides discounts on used and nearly new cars, is now much simpler and easier to use.
Chris Green, Managing Director of Used-Car-Discount.com, comments: "Many of our customers at New-Car-Discount.com have vehicles that they want to part-exchange for their new car.
www.used-car-discount.com
provides us with the ideal platform to market these cars. As it is so responsive, we can often advertise and sell the cars before they have even been delivered to
us and because they are not taking up costly forecourt space, we can pass great savings on to our customers."
Through the site, customers can also search for the lowest prices for finance and insurance. It also holds test drive reviews for more than 300 car models and contact numbers for the Used-Car-Discount.com sales team for those people who prefer to speak to someone about their options.
Green continues: "The aim of the investment in the redevelopment of the site is to generate a similar volume of transactions and visitors as its sister site
www.new-car-discount.com
currently achieves. The site is now much easier to navigate and makes buying a nearly new or used car even more simple."
www.new-car-discount.com
was established in August 2002 and has grown to become one of the UK's largest online car retailers, selling more than 2,500 different model types from 23 car manufacturers including BMW, Audi, Mercedes, Peugeot and Fiat. Its website is ranked higher than any of the top 5 dealer groups websites in the UK by Alexa Rankings and will attract more than 1.8
million visitors this year alone.
Comments