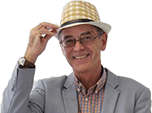 Free Insurance and Satnav on Kas and Fiestas
Ford has joined forces with Norwich Union to provide one year's free comprehensive motor insurance through Ford Insure, and one year's free satellite navigation from Smartnav, to eligible customers buying a new Ford Ka Design, Fiesta Style or Streetka.
Young drivers are most likely to benefit, as insurance premiums for those under 25 can cost thousands of pounds. The campaign is available for motorists aged 19 and over on the Ka Design, and 21 and over on Fiesta Style and Streetka models. Ford Insure, the motor manufacturer's insurance arm underwritten by Norwich Union, will provide the motor insurance.
At the push of a button Smartnav, Trafficmaster's advanced satellite navigation system, will provide clear directions whilst guiding motorists around the traffic jams. The Ford dealer selling the car will arrange for the Smartnav system to be installed before the customer collects the car.
Mark Ovenden, marketing director, Ford of Britain, said: "We know young drivers love the Ka and Fiesta models that are part of this great offer. They are helping Ford to retain its position as number one car and commercial vehicle brand."
Angela Seymour-Jackson, distribution director, Norwich Union, said: "This is an exciting offer that we have developed with Ford, and one that makes driving more affordable and enjoyable."
The technology used to deliver the satellite navigation service is part of Norwich Union's Telematics Programme.
More at
www.ford.co.uk
Comments