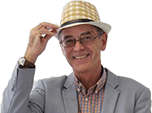 Z350 £13,750 at Auction Today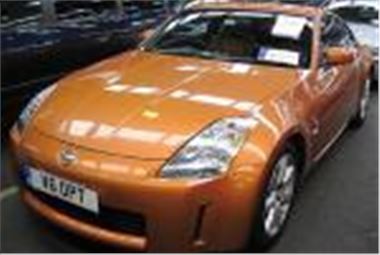 This RHD 2002 built 42k mile Jap import 350Z automatic had leather and satnav that spoke in a sweet Japanese voice, but seemed to be lost. It sold for £13,750. A 72k mile 03 reg MINI Cooper in red with a white roof but with no a/c or CD player sold for £6,325. A 128k mile 2000W Mercedes S320L went for export for £11,600. A 70k mile 2001/51 facelift BMW 320dSE 150 sold for £7,250. And a 65k mile 03 reg Mondeo LX TDCI 130 estate sold for £4,700. So there were a few bargains to be had today.
Here's a longer list. As usual, 's' means sold. 'p' means top provisional bid. n/s means not sold.
BMW 320d 150, 2001/51, 70k miles £7,250s
BMW 320dES 150, 03 reg, 88k miles £8,200s
BMW X3 2.0d Sport manual, 2005/54, 21k miles £21,250s
Ford Focus 1.6 Zetec auto 5-dr, 2005/55, 682 miles £9,500s
Ford Mondeo 2.0TDCI 130 LX estate. 03 reg, 65k miles £4,700s
Ford Mondeo 2.0TDCI 130 LX. 2004/53, 71k miles £4,975s
Ford Galaxy TDI 90 LX, 2001/51, 82k miles £5,850s
Jaguar S-Type 2.5V6 auto, 03 reg, 83k miles £8,300s
Mazda 323 1.6GSI, 03 reg, 41k miles £4,600s
Mercedes E280 auto estate 7-sts, 1994M, 188k miles £1,075p
MINI Cooper, no a/c, 03 reg, 72k miles £6,350s
MG ZT 4.6 V8 260 manual, 04 reg, 5k miles £12,000p
Vauxhall Astra 1.7DTI 16v LS estate. 2002/52, 164k miles £2,200s
VW Passat TDI PD 100, 03 reg, 78k miles £5,775s
VW Passat V5 auto, 2001/51. 90k miles £4,450s
Volvo C70 2.0T GT convertible 04 reg, 26k miles £14,300s
Upcoming Auctions at BCA Blackbushe in March
Monday 27th March 10.00am start
Top Car
, Black Horse top cars, Porsche p/x, Fleet & Finance, Inchcape no reserve p/x, Reg Vardy p/x, Hartwells p/x, Pendragon p/x, Lex Vehicle Leasing, Franchised Dealer p/x, West London Nissan p/x.
Wednesday 29th March
Ford Ex-Rental Sale
, Fleet & Finance, Leaseplan, Lex Vehicle Leasing, Lex HBSC, Jardine p/x, Sytner p/x, Black Horse, General Section, Inchcape p/x, Snows Group p/x, Trident Honda p/x, Pentagon p/x.
Thursday 30th March
Light Commercials from Dagenham Motors, Royal Mail, Lloyds TSB, Lex Vehicle Leasing, Northgate, Fleet Direct.
Friday 31st March
Fleet & Finance, LTSB Autolease, Leaseplan,
Motability
, Lex Vehicle Leasing, Citroen UK, Hitachi Capital, Peugeot Charters p/x, Private Direct, Inchcape p/x.
As always the best way to look for a specific car coming up at a BCA auction or to pre-check a day's sale is to visit
www.auctionview.co.uk
If you are a BCA account holder this service also now gives composite price information (average auction price, CAP and Glass's) and now allows you to buy a selection of cars directly on-line.
For sales at BCA Edinburgh, click here for full details:
www.british-car-auctions.co.uk/main.asp?page=60
For BCA online auctions go to
www.bca-online-auctions.co.uk
. Two types of sale: Live Online and Open Tender. These are only available to BCA MyBCA Loyalty Card holders.
For future police sales at West Oxfordshire Motor Auctions. Visit
www.woma.co.uk
, click on 'stocklist', then click on search, or use the faxback on 0906 3080 953 at 60p per minute. Sales are held on Tuesday and Thursday evenings from 5.30pm.
Brightwells HUGE WEEKLY 4x4 SALE takes place every Tuesday at Easter's Court on the A49 by-pass, Leominster, Herefordshire, start time 11.00am, phone: 01568 611325, website:
www.brightwells.com
Comments