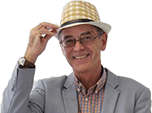 Used Cars Dearer in the Country Than in Town

Press release and an interesting argument from
www.used-car-discount.com
Town versus country has formed the basis of arguments up and down the country and across newspapers and dining tables for years on subjects
ranging from house size and living standards to stress levels. One aspect of country life that the public may not be aware of, however, is that rural areas are one of the most expensive places to pick up a used motor.
According to
www.used-car-discount.com
, the UK's largest on-line used car retailer, there is a distinct difference between the price of used cars bought in the town and those bought in the country.
When buying a used car it is obvious to most of us that London and city centre used car prices will be higher than most due to the high cost of land and high council taxes, but it is often assumed that going out of town into rural areas will result in picking up a used car bargain. Not so!
Chris Green, Director of
www.used-car-discount.com
, explains: "Most people think they are likely to pick up a used car bargain if they go out to the country, but actually you can end up paying a fortune in rural areas. This is mainly down to lack of choice. There is often only one used car dealer in a rural area, meaning the dealer sets the prices, not you, and there is little opportunity for negotiation."
Chris continues: "Internet searches are by far the best way to search for a used car and find the best deal for you. Not only can you easily compare used car prices, the internet isn't subject to regional or geographical price variations and you won't find yourself being given a different price quote just for being female or an ethnic minority. Internet-based car retailers also avoid the overheads of traditional motor retailers, such as expensive forecourts, and can ensure that the maximum discount possible is passed on to the consumer."
If you are looking for a used car, new car or car insurance, why not check out the great deals on
www.used-car-discount.com
or sister site
www.new-car-discount.com
.
Comments