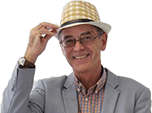 Beautiful Rarity at Auction Today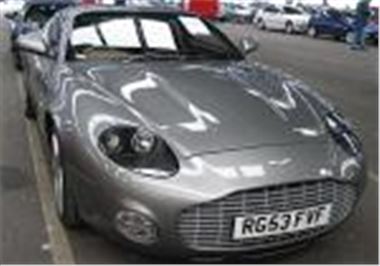 Aston Martin Zagatos are instant classics. This 6,480 mile 2004/53 reg DB7 5.9 V12 manual with signature 'double bubble' roof took everyone by surprise. Only 99 were built. Most of us, including me, had never even seen one before. They listed at £185,000 new, but today no one was prepared to take the risk and it ran out of bids at £70,000. A 9,620 mile 2002/52 Ferrari F360 F1 coupe stuck at £67,000 provisional and a 13,882 mile 02 reg F360 F1 spider bid to £71,000. All a bit low maybe in dread of what was coming in the Budget, yet someone was persuaded to part with a steep £13,700 for an independent import 34k mile Mazda RX8 automatic sitting on unfashionable 225/55 R16 tyres.
Here's a longer list for today. As usual, 's' means sold. 'p' means top provisional bid. n/s means not sold.
Aston Martin 5.9 V12 Zagato, 2004/53, 6,480 miles £70,000n/s
BMW E46 316i 1.9SE, 2000V, 87k miles £4,000s
BMW 318 CI 2.0 ES Coupe, 2004/54, 31k miles £12,350p
BMW 320dES 150, 03 reg, 88k miles £7,700p
BMW 328i Coupe Sport, 1996P, 93k miles £2,950p
Ferrari F360 F1 coupe, 2002/52, 9,630 miles £67,000p
Ferrari F360 F1 spider, 02 reg, 13,822 miles £71,000p
Ford Ka 1.3ohc Collection, 2003/53, 33k miles £3,450s
Ford Puma 1.7, 1998S, 49k miles £3,200s
Honda Civic 1.4SE auto 5-dr, 2002/52, 46k miles £5,950s
Hyundai Tucson 2.7CDX auto (import), 04 reg, 4k miles £8,500p
Jaguar XJ6 3.2 auto, 1995N, 84k miles £2,400s
Jaguar XJR, 1999V, 54k miles £8,950s
Jaguar XKR, 1998S, 77k miles £11,850s
Mazda 3 1.6D TS2 5-dr, 05 reg, 4,108 miles £10,100s
Mazda RX8 210 auto, lthr, 03 reg, 34k miles £13,700s
Mercedes SL320, 1996P, 34k miles £13,750s
Mercedes S500L, 2000X, 70k miles £13,150p
MINI One, sunroof, 2003/52, 52k miles £6,900p
Peugeot 307SW HDI 90 5-str, 2003/52, 44k miles £6,000s
Renault Clio 1.5DCI Expression, 2005/54, 79k miles £3,750s
Vauxhall Vectra C 1.8SXI 5-dr, 2002/52, 52k miles £4,900s
VW Golf Mk III 2.0GTI 3-dr, 1997R, 98k miles £1,350s
Volvo V70 T5 auto. lthr, Y reg, 50k miles £10,200s
Upcoming Auctions at BCA Blackbushe in March
Thursday 23rd March 10.00am start
Light Commercials from Dagenham Motors, London Hire, Leaseplan, Peugeot, Hitachi, Northgate, Arriva, Fleet Direct
Friday 24th March 10.00am start
Fleet & Finance, LTSB Autolease, Leaseplan,
Motability
, Lex Vehicle Leasing, Citroen UK, Bank of Scotland, Hitachi Capital Peugeot, General, Peugeot Charters p/x, Private Direct, Inchcape p/x.
Monday 27th March 10.00am start
Top Car
, Black Horse top cars, Porsche p/x, Fleet & Finance, Inchcape no reserve p/x, Reg Vardy p/x, Hartwells p/x, Pendragon p/x, Lex Vehicle Leasing, Franchised Dealer p/x, West London Nissan p/x.
Wednesday 29th March
Ford Ex-Rental Sale
, Fleet & Finance, Leaseplan, Lex Vehicle Leasing, Lex HBSC, Jardine p/x, Sytner p/x, Black Horse, General Section, Inchcape p/x, Snows Group p/x, Trident Honda p/x, Pentagon p/x.
Thursday 30th March
Light Commercials from Dagenham Motors, Royal Mail, Lloyds TSB, Lex Vehicle Leasing, Northgate, Fleet Direct.
Friday 31st March
Fleet & Finance, LTSB Autolease, Leaseplan,
Motability
, Lex Vehicle Leasing, Citroen UK, Hitachi Capital, Peugeot Charters p/x, Private Direct, Inchcape p/x.
Special Sale BCA Nottingham Tuesday 21st March from 10.00am
Approximately 300 cars on behalf of BMW Group
Contact Sebastian on 0115 987 3311
Dial a Fax catalogue 0906 602 1681 (60p a minute)
Full catalogue at
www.bca-europe.com/prestige
As always the best way to look for a specific car coming up at a BCA auction or to pre-check a day's sale is to visit
www.auctionview.co.uk
If you are a BCA account holder this service also now gives composite price information (average auction price, CAP and Glass's) and now allows you to buy a selection of cars directly on-line.
For sales at BCA Edinburgh, click here for full details:
www.british-car-auctions.co.uk/main.asp?page=60
For BCA online auctions go to
www.bca-online-auctions.co.uk
. Two types of sale: Live Online and Open Tender. These are only available to BCA MyBCA Loyalty Card holders.
For future police sales at West Oxfordshire Motor Auctions. Visit
www.woma.co.uk
, click on 'stocklist', then click on search, or use the faxback on 0906 3080 953 at 60p per minute. Sales are held on Tuesday and Thursday evenings from 5.30pm.
Brightwells HUGE WEEKLY 4x4 SALE takes place every Tuesday at Easter's Court on the A49 by-pass, Leominster, Herefordshire, start time 11.00am, phone: 01568 611325, website:
www.brightwells.com
Comments