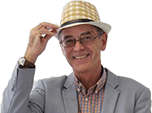 Discounted Car, Insurance and PCP Packages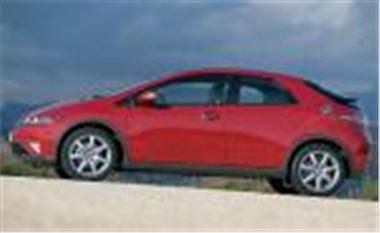 www.Car-Packages.com
is a new initiative offering discounted cars inclusive of the first year's comprehensive insurance for over 25s. (21-25s can usually have the insurance for a small supplementary payment.)
Car-Packages.com uses its bulk buying power to negotiate discounts from UK main dealers, to enable buyers to pick up a bargain in one easy step. All quotes are generated online at
www.car-packages.com
.
Car manufacturers have traditionally sold unwanted stock by offering 12 months insurance as part of the price. Now buyers can get 12 months insurance with the car they wanted to buy anyway.
Add Car-Packages.com's ability to provide highly competitive APR rates of just 7.9% on Personal Contract Purchase and you have a single supplier that can save you thousands of pounds when buying, insuring and financing your next new car.
All cars are supplied brand new by UK main dealers and come complete with 12 month's Road Tax, a 3 year manufacturer warranty, 12 months insurance and are delivered to the door anywhere on the UK mainland.
Ford Ka 1.3 £6235 save £860 £90.42pm PCP
Citroen C2 1.1 L 3dr £6872 save £1323 £105.98 PCP
Ford Fiesta 1.25 Studio 3dr £7331 save £1064 £116.84 PCP
Vauxhall Corsa 1.0 Life 3dr £7546 save £1289 £116.84 PCP
Renault Clio 1.4 Dynamique 3dr £8706 save £2044 £127.29 PCP
Citroen C3 1.4 SX 5dr £9091 save £1854 £144.94 PCP
Seat Ibiza 1.4 Sport 75 5dr £9131 save £264 £131.52 PCP
Toyota Yaris 1.3 T3 3dr (new model) £9288 save £1407 £148.73 PCP
Ford Focus 1.6 TDCi LX 5dr [110] £12203save £2492 £168.19 PCP
Skoda Fabia 1.9 TDi PD 130 vRS £11663 save £1217 £177.50 PCP
Toyota Corolla 1.4 T2 5dr £11684 save £511 PCP £182.03pm
Honda Civic 1.8 VTEC S 5dr £13298 save £737 PCP £192.42pm
Peugeot 307 Hatch 2.0 HDi XSi 5dr £13848 save £2752 PCP £221.09pm
VW Golf 1.6 SE FSi 5dr £14329 save £1546 PCP £206.14pm
VW Golf 2.0 GT TDi 5dr £16450 save £1870 PCP £222.38pm
For more details, please visit
www.Car-Packages.com
Comments