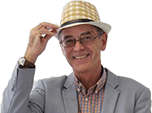 Winter Fool Kit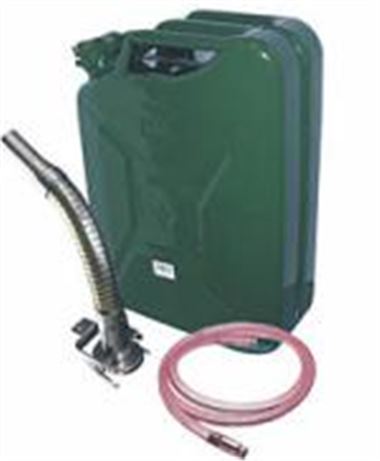 Running out of fuel is one of the most common reasons for a vehicle to breakdown – especially in winter, according to the RAC foundation.
Lazy motorists, frugal drivers trying to run on empty, a shortage of petrol stations, fuel strikes, and garages miscalculating the fuel needed for their customers are all to blame for motorists running out of fuel. In winter the problem becomes worse as vehicles use more fuel in cold weather and motorists join traffic jams in snow for long periods, burning fuel but making no progress. Whatever the reason, the problem can be easily be avoided.
Mail order specialist
www.carparts-direct.co.uk
has come up with a simple answer: the 'Lazy motorists emergency fuel kit'. The latest safety-designed German TUV approved 20 litre steel jerrycan is designed to carry petrol or diesel safely in the boot of a vehicle or can be stored in the garage at home. A pressurised cap with a special locking device is used for added safety. A flexible steel nozzle makes pouring fuel safe and easy.
A 'jiggle' siphon is supplied in case you need to extract fuel. It's called a jiggle siphon because all you need to do to siphon fuel from the tank of a donor vehicle is jiggle the tube. Latex gloves are also supplied to ensure the driver keeps clean while doing the job.
Mark Cornwall of Car Parts Direct said "We supply the 'Emergency Fuel Kit' to Garages, Car sales people, Car hire companies, boat owners and farmers. We have even supplied a batch of the kits to a scrap dealer who removes abandoned vehicles for the council; he claimed the fuel left in the cars was often worth more than the vehicle."
Motorists can be saved the embarrassment, discomfort and expense of being stranded on the hard shoulder of a busy Motorway on a freezing cold winter's night. The Fuel kit may be a good investment too. Calling a garage out can cost up-to a £100 and that's certainly not good news for a frugal motorist.
The emergency fuel kit costs £49 and includes free delivery anywhere in the UK. Visit
www.carparts-direct.co.uk
or call 01332 290833.
Comments