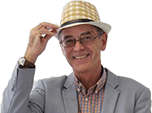 Complete European Travel Kit: Only £69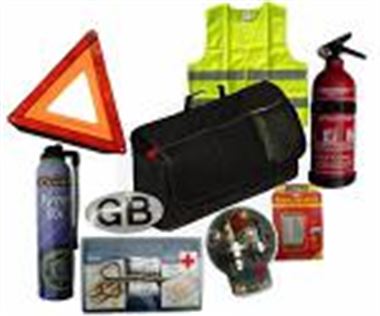 Motorists have to carry road safety kit when driving in most European countries to remain legal.
Requirements vary from country to country. In some countries you must carry a warning triangle, spare bulbs, first aid kit, yellow jacket and a fire extinguisher. The French and Spanish rules are very strict and on-the-spot fines for non-compliance are regularly enforced.
British motorists do not need to carry any safety kit in the UK despite the fact that thousands of accidents could be prevented if they did. Motorists have been killed at the roadside changing a wheel because they did not have a warning triangle or yellow jacket. Blown bulbs are causes of fatal accidents. And total loss of the car could be prevented by carrying a fire extinguisher.
A Complete 'European travel Kit' has been developed to cover the legal requirements when travelling to any European country and also offers added safety to motorists in the UK. The Travel Kit includes a warning triangle, spare bulb and fuse kit, yellow jacket, first aid kit, fire extinguisher, plus a headlamp deflector kit and a GB sticker. A tyre fix aerosol that can seal a flat is also included, due to the fact that nearly 10% of all vehicle breakdowns are due to a puncture.
The kit is supplied in a compact carry case with Velcro backing to secure it in the boot of any vehicle ready for immediate use.
Motorists travelling to European Ski resorts should also be warned that travelling without Snow Chains is an offence and can result in an on the spot fine, being barred from entering a resort and a ruined holiday - apart from the obvious risk of being stuck in snow or involved in a serious accident.
'The complete European Travel kit' costs £69. The "Three minute snow chain kit" is priced at £59 or £79 depending on tyre size. Free 48 hour carriage is offered anywhere in the UK. Please visit
www.carparts-direct
or call 01332 290833.
Comments