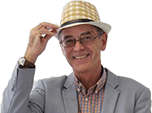 Cheap P/Xs at Auction Today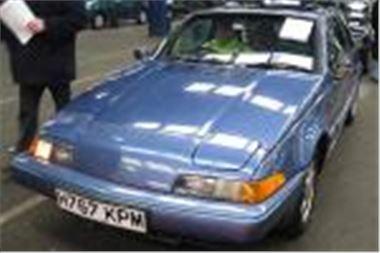 At the end of January it's to be expected. Big dealer chains wanting to turn their shed stock into cash to pay the last quarter's VAT bill. Also some fleet bargains, so not a bad day.
Here's today's list:-
Alfa 155 2.0TS, 1996N, 94k miles £425
Audi A3 1.8 Sport, 1998S, 86k miles £3,950
BMW 520i, 1992J, 88k miles n/w £325
BMW 525iSE auto, Y reg, 91k miles £6,250
Citroen ZX 1.4iSX 5-dr, 1997R, 123k miles £375
Daimler 4.0V8 LWB LPG, 2000X, 92k miles £6,300
Honda Civic 1.4 Shuttle, 1990H, 124k miles £110
HONDA ACCORD 2.0ISE, 1993K, MNW, £260
Ford Ka 1.3 ohc, 2003/52, 60k miles £2,125
Ford C-Max 1.6TDCI Zetec, 04 reg, 6,552 miles £8,950
Ford Mondeo 1.8LX, 1998S, 54k miles £825
Nissan Micra 1.0L 5-dr, 1994L, 52k miles £475
Peugeot 205 1.8TD 5-dr, 1991H, 92K £350
Peugeot 306 1.6XR 5-dr, 1996N, 84k miles £675
Peugeot 307SW 3.0SE, 2002/52, 55k miles £4,900
Renault Laguna 2.0RT estate, 1995N 125k £375
Renault Espace 2.9RXE, 1992K, 132k miles £450
ROVER 214SLI, 1996N, 66K MILES £525
Skoda Felicia 1.3Gli estate, 1998R, 128k miles £325
Toyota Corolla 1.3GL 5-dr, 1991J, 115k £210
Toyota RAV-4 2.9GX 3-dr, 1997R, 60k miles £3,075
Volvo 480 1.7S, 1991H, 140k miles £100
Volvo 850 2.5SE estate, 1994L, 147k miles £625
As always the best way to look for a specific car coming up at a BCA auction or to pre-check a day's sale is to visit
www.auctionview.co.uk
If you are a BCA account holder this service also now gives composite price information (average auction price, CAP and Glass's) and now allows you to buy a selection of cars directly on-line.
For sales at BCA Edinburgh, click here for full details:
www.british-car-auctions.co.uk/main.asp?page=60
For BCA online auctions go to
www.bca-online-auctions.co.uk
. Two types of sale: Live Online and Open Tender. These are only available to BCA MyBCA Loyalty Card holders.
For future police sales at West Oxfordshire Motor Auctions. Visit
www.woma.co.uk
, click on 'stocklist', then click on search, or use the faxback on 0906 3080 953 at 60p per minute. Sales are held on Tuesday and Thursday evenings from 5.30pm.
Brightwells HUGE WEEKLY 4x4 SALE takes place every Tuesday at Easter's Court on the A49 by-pass, Leominster, Herefordshire, start time 11.00am, phone: 01568 611325, website:
www.brightwells.com
Comments