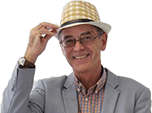 This Week's Prestige Car Auctions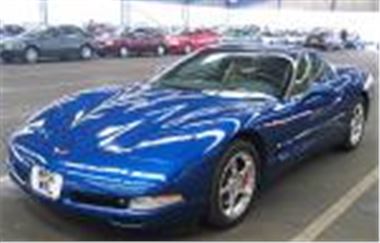 BCA Blackbushe Monday 12th December from 10.00am
Entries include:-
2005/55 Bentley Flying Spur 4-dr, sapphire blue, 4k miles
04 reg Chrysler Crossfire roadster, blue pearl, 7k miles
04 reg BMW 645Ci convertible, cosmos black, 11k miles
04 reg Audi A8TDI quattro, raven black, 25k miles
04 reg Porsche Cayenne 4.4S, chrystal silver, 30k miles
04 reg BMW 730d SE, titanium silver, 64k miles
2004/53 Mercedes S350, brilliant silver, 30k miles
03 reg BMW X5 4.4i Sport, topaz blue, 39k miles
2002/52 BMW 745i, cosmos black, 25k miles
2002/51 Chevrolet Corvette 5.7, blue, 14k miles
1997P Ferrari 550 Maranello, rosso corsa, 27k miles
1987 Ferrari 328GTB, red
Also 30 cars from Black Horse Finance at approx 13.00, and Porsche p/x, Motability, Lex Vehicle Leasing, Inchcape No Reserve p/x, Reg Vardy p/x, Hartwell p/x, Pendragon p/x, Franchised Dealer p/x, West London Nissan p/x
BCA Nottingham Thursday 15th December 10.00am
Entries include:
05 reg Jaguar S-Type 2.7V6 diesel SE auto, platinum, 8k miles
04 reg BMW 730iSE, sterling grey, 5k miles
2003/53 Mercedes SLK 230K auto, silver, 21k miles
03 reg Mercedes E320CDI Elegance, black, 23k miles
03 reg Jaguar XJ6, zircon blue, 36k miles
2003/52 Range Rover TD6 Vogue, white gold, 39k miles
2002/52 BMW 325i Sport, topaz blue 20k miles
02 reg Lexus RX300SE, platinum ice, 46k miles
2002/51 Mercedes E430 Avantgarde estate, blue, 68k miles
2001/51 BMW Z2 2.2 Sport, black sapphire, 33k miles
Also special sections on behalf of Alphabet GB, Jaguar Cars, Jaguar Financial Services, VW Financial Services, Bentley Financial Services and main agents.
Free Viewing of Prestige Sale Catalogues at:
www.bca-europe.com/prestige
Upcoming Auctions at BCA Blackbushe
Monday 12th
**Top Car From 10.00am**
Fleet & Finance, Porsche p/x, Motability, Lex Vehicle Leasing, Inchcape No Reserve p/x, Reg Vardy p/x, Hartwell p/x, Pendragon p/x, Franchised Dealer p/x, West London Nissan p/x
Wednesday 14th
Fleet & Finance, Leaseplan, Alphabet, **Lex Vehicle Leasing Christmas Sale**, General, Black Horse, Jardine p/x, Snows p/x, Trident Honda p/x.
Thursday 15th
Light Commercials start 10.00am
Leaseplan, Peugeot, Hitachi, Northgate, Royal Mail, Dagenham Motors.
Friday 16th
Fleet & Finance, LTSB Autolease, Motyability, Leaseplan, Citroen UK, Hitachi, Masterlease, Vauxhall Leasing, General, Private Direct, Inchcape p/x
As always the best way to look for a specific car coming up at a BCA auction or to pre-check a day's sale is to visit
www.auctionview.co.uk
If you are a BCA account holder this service also now gives composite price information (average auction price, CAP and Glass's) and now allows you to buy a selection of cars directly on-line.
For sales at BCA Edinburgh, click here for full details:
www.british-car-auctions.co.uk/main.asp?page=60
Brightwells HUGE WEEKLY 4x4 SALE takes place every Tuesday at Easter's Court on the A49 by-pass, Leominster, Herefordshire, start time 11.00am, phone: 01568 611325, website:
www.brightwells.com
Comments