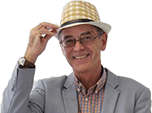 Speed Camera spotter supplier to stop paying motorists fines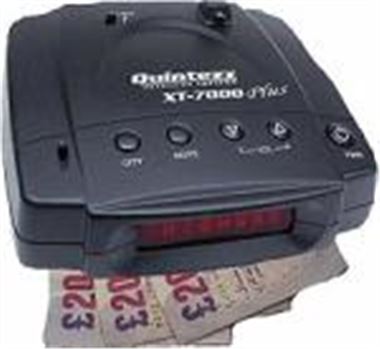 A supplier of a speed camera detector that offers a guarantee to pay the motorist's £60 fine has announced it is to scrap its offer for new purchases from 31st December 2005. Purchases up to that date remain covered by the offer for 12 months from purchase date.
The decision was made due to an unexpected rise in the number of mobile speed cameras, added to the fact that some motorists would forget to switch the device on and then pick up a speeding ticket. Under the suppliers guarantee motorists could still claim the money for their speeding tickets. The company claims to have paid out over £16,000 to 277 motorists so far.
More than 13,200 of the £199 Quintezz speed camera detector have been sold since it was launched in February 2003. The device lets the motorist know the location of all live Gatso cameras and Police laser guns, both static and mobile; allowing the motorist to avoid a speeding ticket. The supplier
www.carparts-direct.co.uk
was so confident of the product;s performance it decided to introduce the unique £60 cashback guarantee.
Mark Cornwall of Carparts-direct.co.uk says, "Our original research stacked up. Owners of speed camera detectors are 28% less likely to have an accident. The average owner of the Quintezz is over 25 years old and buying a device shows his determination to keep within speed limits. The technology is excellent and the unit is very simple to operate - but it only works if the owner switches the unit on."
The company was hit by an additional problem in that they had their £60 claim payment covered by insurance and the insurer has refused to offer further cover after 31st of December 2005.
Mark Cornwall added "We are not pleased with the insurer. he has given us virtually no notice. But I'm going to make sure our customers win before the guarantee ends. Our customers can buy one and get a second one at half price – and both units will be supplied complete with guarantee. This is great news for our customers - and bad news for the insurer. Unfortunately, we have to remove the offer on New Years day.
Customers who have bought the device are still covered under the £60 cashback guarantee for 12 months after purchase and will continue to be paid out by the supplier. Around 7,000 speed cameras operate in the UK. More than one-in-three of all motorists have now had a speeding ticket.
The Quintezz speed camera detector is likely to be included in lots of motorists Christmas stockings - especially for motorists who buy one for their partner and get the second one at half price for themselves - visit
www.carparts-direct.co.uk
Comments