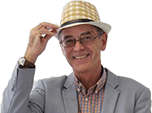 British drivers without Snow Chains cause havoc in Ski resorts

(Press Release, but makes a lot of sense)
British motorists visiting French ski resorts are unprepared, causing accidents and leaving vehicles stranded as they fail to carry snow chains which are a legal requirement. Hundreds of holiday makers have ignored the law – at their cost.
Several accidents involving British motorists have been reported as holiday makers head up the French mountains to enjoy the New Year skiing. Holiday makers have abandoned vehicles and tried to find alternative transport in an effort to reach their accommodation.
On one mountain road leading to the French ski resort of Tignes, fifteen centimetres of snow fell last Saturday which was not a problem to most French motorists. They had snow tyres or snow chains fitted and continued their journey. Philip Decapentree, a regular French holiday maker said "I cannot believe the British can be so stupid to arrive without Snow Chains, they ignore our warning signs and deserve a fine from our Police."
Dave Welsh, a stranded motorist from Nottingham said "We left our car a few miles down the mountain late last night, it was freezing cold and was a two hour walk to our hotel, my wife has given me absolute hell. I forgot to buy snow chains"
The French Police offer little sympathy to stranded motorists that fail to comply with their laws. On the spot fines is standard practice for motorists entering Ski resorts without snow chains, and if you don't have snow chains make sure you carry plenty of cash. You'll also need to buy chains to continue your journey as well as pay your fine. You may find the Police are more helpful when directing you to a store to buy some expensive snow chains – especially if the store is owned by a friend or relative.
Mail order specialist
www.carparts-direct.co.uk
supplies the 'Three minute snow chain kit'. As the name suggests the kit is claimed to be easy to fit and costs £59 including fast free delivery within the UK. For vehicles with tyre sizes over 15 inches the kit costs £79. The company also guarantees to refund half the cost of an unused snow chain kit against a replacement set for next year if you decide to change your vehicle. Visit
www.carparts-direct.co.uk
or call 01332 290833.
Comments