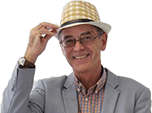 Auction Prices Probably Low As They'll Go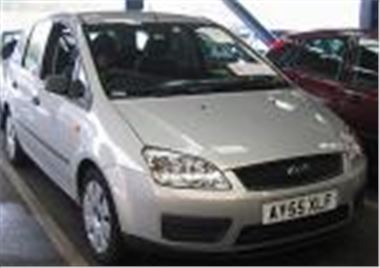 The annual low seems to be later this year, but auction floor prices are now on the floor and I can't imagine them sinking any lower. The three-month old 4,758 mile C-Max 1.6 TDCI 90 LX sold for £9,100, which is a whopping £6,000 under list. A 5k mile 05 Zafira 1.6 Life sold for £8,300. A 6k mile 2004/54 MX5 1.6 bid to just £7,825. As always there were exceptions, like a 2k mile 05 reg Fiesta 1.6 Ghia auto sold for £8,800. But take a look at the list of 'solds' and 'provisionals' in the Motability, Black Horse and Hitachi sections and you can see how low average prices have sunk.
Audi A2 1.4 TDI 2001/51 71k miles £5,175s
Audi A4 2.0 TDI 140 SE 05 reg 5k miles £17,400s
Audi A6 1.9 TDI 130 Avant 02 reg 80k miles £8,400s
BMW X3 2.5SE manual 2004/54 6k miles £18,900 not sold
BMW 525d SE auto Touring 2001/51 87k miles £8,350s
Citroen Picasso 1.6 Desire 03 reg 18k miles £5,100s
Ford Fiesta 1.6 Ghia 4-speed auto 05 reg 2k miles £8,800s
Ford Focus 1,6LX 03 reg 22k miles £4,500p
Ford Focus 1.6 Zetec 5-dr auto 2004/53 18k miles £5,650s
Ford new Focus 1.6LX 5-dr 05 reg 10k miles £7,950p
Ford new Focus 1.6LX estate 05 reg 2k miles £8,750p
Ford C-Max 1.8i Zetec 04 reg 9k miles £7,800s
Ford C-Max 1.6 TDCI 90 LX 2005/55 5k miles £9,100s
Ford Mondeo 1.8 Zetec estate 2001/51 76k miles £3,250s
Ford Galaxy TDI 115 Zetec auto 2002/52 34k miles £9,250p
Ford Galaxy TDI 115 Ghia auto 2002/52 32k miles £10,400p
Hyundai 1.6S Coupe 2002/52 13k miles £6,050p
Hyundai 2.0SE Coupe 03 reg 51k miles £7,050s
Lexus RX300 Navigator 02 reg 67k miles £12,500s
Mazda MX5 1.6 2004/54 6k miles £7,825p
Mercedes CLK 2.3 convertible 02 reg 31k miles £15,900 not sold
Mercedes CLK 3.2 convertible 2002/52 33k miles £16,300 not sold
Mitsubishi Shogun Sport 2.5TD 05 reg 7k miles £14,200s
Nissan Almera Tino 1.8S 05 reg 10k miles £8,600s
Peugeot 307 HDI 90 Rapier SW 2002/52 74k miles £4,450s
Peugeot 307 1.6LX SW auto 2002/52 11k miles £6,050s
Renault Kangoo 1.6 Expression 2004/54 2k miles £5,450p
Renault Grand Scenic 1.6 2005/55 425 miles £10,500p
Renault Laguna 3.0V6 Privilege ST Y reg 29k £4,100 not sold
SAAB 9-2 2.0T Vector convertible 2004/54 17k miles £15,000p
SEAT Leon 20VT Cupra 2001/51 58k miles £6,350s
Skoda Fabia 1.2 65PS Comfort estate 2003/53 16k miles £4,250s
Suzuki Alto 1.1GL 05 reg 56k miles £2,600s
Vauxhall Corsa 1.7 DTI 16v SXI 2002/52 15k miles £4,150s
Vauxhall Astra 1.6 Envoy auto 03 reg 17k miles £3,450s
Vauxhall Astra 1.6 Club auto 03 reg 9k miles £5,000s
Vauxhall Astra 1.6 Club estate auto 05 reg 2k miles £9,800s
Vauxhall Zafira 1.6 Club 2002/52 37k miles £4,800s
Vauxhall Zafira 1.6 Life 05 reg 5k miles £8,300s
Volvo V70 2.3 T5 manual ex police 2001/51 115k miles £4,200p
Upcoming Auctions at BCA Blackbushe
Monday 12th
**Top Car From 10.00am**
Fleet & Finance, Porsche p/x, Motability, Lex Vehicle Leasing, Inchcape No Reserve p/x, Reg Vardy p/x, Hartwell p/x, Pendragon p/x, Franchised Dealer p/x, West London Nissan p/x
Wednesday 14th
Fleet & Finance, Leaseplan, Alphabet, **Lex Vehicle Leasing Christmas Sale**, General, Black Horse, Jardine p/x, Snows p/x, Trident Honda p/x.
Thursday 15th
Light Commercials start 10.00am
Leaseplan, Peugeot, Hitachi, Northgate, Royal Mail, Dagenham Motors.
Friday 16th
Fleet & Finance, LTSB Autolease, Motyability, Leaseplan, Citroen UK, Hitachi, Masterlease, Vauxhall Leasing, General, Private Direct, Inchcape p/x
As always the best way to look for a specific car coming up at a BCA auction or to pre-check a day's sale is to visit
www.auctionview.co.uk
If you are a BCA account holder this service also now gives composite price information (average auction price, CAP and Glass's) and now allows you to buy a selection of cars directly on-line.
For sales at BCA Edinburgh, click here for full details:
www.british-car-auctions.co.uk/main.asp?page=60
Brightwells HUGE WEEKLY 4x4 SALE takes place every Tuesday at Easter's Court on the A49 by-pass, Leominster, Herefordshire, start time 11.00am, phone: 01568 611325, website:
www.brightwells.com
Comments