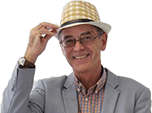 Very Busy Auction Today at BCA Blackbushe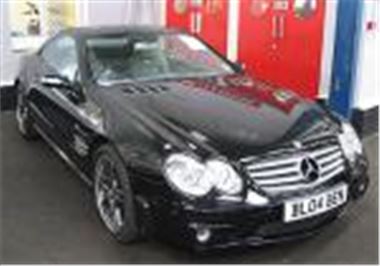 Not many part-exchanges today due to time of year, but masses of de-fleetings and repossessions. Star Car was a snatched-back £148,000, 3,676 mile, 04 reg Mercedes SL65 AMG twin-turbo that topped out at £86,000 unsold and will probably reappear at Monday's Top Car. Don't forget, Classics and Historics on Tuesday 29th November from midday. Now, once again I'll list today's more interesting sales and provisionals in alphabetical order so you can make up your own minds.
Audi A4 TDI 100 2002/52 93k miles £6,900s
Audi A4 TDI 100 2002/52 47k miles £7,500s
Audi Allroad TDI Tiptronic 2002/52 52k miles £15,800p
BMW 316Ti Compact 2002/52 53k miles £8,200s
BMW 320d Touring 2002/52 38k miles £11,350s
BMW 318CI 1.9 coupe Y reg 96k miles £5,900p
BMW 318Ci 2.0 Sport conv 04 reg 36k miles £12,100p
BMW 318Ci 2.0 conv 2002/52 13k miles £18,000p
BMW 320Ci Coupe 2.2 2001/51 49k miles £9,700p
BMW X3 2.5SE man 2004/54 6k miles £20,500p
BMW X3 2.5SE auto 2004/54 10k miles £21,000s
BMW X3 3.0SE auto, lthr 05 reg 4k miles £23,750p
BMW E60 525dSE man, white, 2005/54 9k miles £19,800n/s
Chrysler Grand Voyager 3.3 02 reg 64k miles £11,400s
Citroen C3 Pluriel 1.6 Sensodrive 03 reg 15k miles £5,000s
Citroen C5 2.0HDI 110LX 2003/52 33k miles £4,200s
FIAT Multipla JTD 110 ELX 2002/51 64k miles £4,000p
Ford Ka 1.3ohc Style 2004/54 11k miles £3,600s
Ford Ka 1.3ohc Style 2004/54 18k miles £3,700s
Ford Fiesta 1.2LX, a/c, met, 2004/54 8k miles £5,100S
Ford Mondeo Ghia X TDCI 130 2002/52 63k miles £5,000p
Honda Civic 1.7 Coupe auto 2001/51 58k miles £4,300s
Jaguar X-Type 2.5V6 Estate 2003/53 20k miles £14,000s
Mercedes C180 1.8K Spt Coupe 2004/53 39k miles £11,400s
Mercedes C180 2.0 Classic auto 02 reg 33k miles £9,700p
Mercedes CLK 240 Elegance 2002/52 43k miles £17,000p
Mercedes S430L 2003/53 73k miles £21,700s
Mercedes SL65 AMG, 4k miles £86,000n/s
MG TF 1.6 roadster 03 reg MNW £6,200s
MINI One, red, no extras, 2002/52 29k miles £7,325s
SEAT Altea 1.9TDI Reference 05 reg 11k miles £9,550s
Toyota Yaris Verso GLS a/c, man, 2002/52 39k miles £4,700s
Vauxhall Corsa 1.0 Life, met, 2003/53 29k miles £3,575s
Vauxhall Corsa 1.0 Club 03 reg 17k miles £3,175s
Vauxhall Corsa 1.2 Design 2004/54 9k miles £4,800s
Vauxhall Meriva 1.6 Life 04 reg £13k miles £5,675s
Vauxhall Vectra 1.8SXI 125 2002/52 84k miles £3,900s
Vauxhall Vectra 2.0DTI LS 02 reg 56k miles £4,575s
VW Golf GTTDI 140 3-dr 2004/54 15k miles £13,650s
Volvo S60 D5 SE Geartronic 2002/52 64k miles £7,950s
Volvo V70 2.3T5 man, ex-police, 2001/51 115k miles £5,200p
Remaining Auctions at BCA Blackbushe in November
Monday 28th
**Top Car Auction 11.00am**
Black Horse Motor Finance, Porsche Retail p/x, Fleet & Finance, Inchcape no reserve p/x, Reg Vardy p/x, Hartwell p/x, Pendragon p/x, West London Nissan p/x, Motability.
Tuesday 29th
**Classic and Historic Auction 12.00noon**
For full entry list link to
www.classic-car-auction.co.uk
Wednesday 30th
Fleet & Finance, Leaseplan, Lex Vehicle Leasing, General section, Jardine p/x, Snows p/x, Trident p/x, Black Horse.
As always the best way to look for a specific car coming up at a BCA auction or to pre-check a day's sale is to visit
www.auctionview.co.uk
If you are a BCA account holder this service also now gives composite price information (average auction price, CAP and Glass's) and now allows you to buy a selection of cars directly on-line.
For sales at BCA Edinburgh, click here for full details:
www.british-car-auctions.co.uk/main.asp?page=60
Brightwells HUGE WEEKLY 4x4 SALE takes place every Tuesday at Easter's Court on the A49 by-pass, Leominster, Herefordshire, start time 11.00am, phone: 01568 611325, website:
www.brightwells.com
Comments