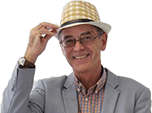 Two Cheap Cadillacs at Auction Today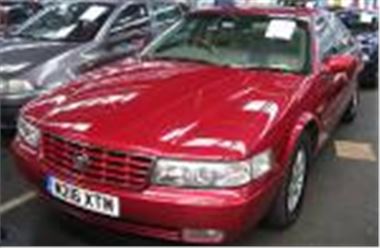 The used car trade is traditionally sluggish at this time of year and the mood fed through to the auctions at Blackbushe today. While supplies of the right cars are still short there is less willingness to stock up now in the hope that business will pick up as it normally does in January. Freezing temperatures and forecasts of bad weather to come don't exactly help, especially the prediction that the country could remain at less than zero for the first three months of the new year.
Nevertheless, there was plenty to take interest in at today's sale.
Pendragon's Stratstone outlets had a couple of Cadillac 4.6 STS models and both sold. The 85k mile 2000W in the photo made £4,500 and another with 69k on a 1999V £4,050.
Most exciting car of the day was a 63k mile 2003/52 reg Audi RS6 Avant that failed to sell at £28,000.
An 8k mile 05 reg Discovery 3 4.4V8 bid to £29,800. Quite a nice 44k mile 2003/52 BMW 525iSE auto with leather and just a few dings and nicks bid to £11,400. A 39k mile 2004/54 SAAB 9-3 1.9 150PS Vector diesel bid to £10,400. A 67k mile 99V Jaguar XKR bid to £13,600. A 25k mile 2004/53 Mercedes E270CDI Avant Gard Estate stuck at £22,000. And a rare 42k mile 2000X Jaguar S Type 3.0V6 manual bid to £6,125.
A 47k mile 02 reg Honda Jazz 1.4SE sold for £5,250. An ex-Motability 228k mile 2002/52 Yaris Verso auto also sold for £5,250. And a 27k mile 03 reg facelift Yaris 1.3 T3 5-dr bid to £4,025.
Oddball of the day was a 93k mile 'P' reg Mitsubishi Pajero Lynx (the mini 4x4) that sold for a surprisingly high £1,700.
Remaining Auctions at BCA Blackbushe in November
Tuesday 22nd
Peugeot Closed Sale (Not open to the public)
Wednesday 23rd
Fleet & Finance, Alphabet, Lex Vehicle Leasing, General section, Jardine p/x, Snows p/x, Trident, Black Horse Motor Finance, Leaseplan, Citroen.
Thursday 24th
Light Commercials 10.00am start.
Royal Mail, Northgate Lloyds, Lex.
Friday 25rd
Fleet & Finance section, Bank of Scotland, Hitachi Capital, LTSB Autolease, Motability, Inchcape p/x, Peugeot
Monday 28th
Top Car Auction 11.00am
Black Horse Motor Finance, Porsche Retail p/x, Fleet & Finance, Inchcape no reserve p/x, Reg Vardy p/x, Hartwell p/x, Pendragon p/x, West London Nissan p/x, Motability.
Wednesday 30th
Fleet & Finance, Leaseplan, Lex Vehicle Leasing, General section, Jardine p/x, Snows p/x, Trident p/x, Black Horse.
As always the best way to look for a specific car coming up at a BCA auction or to pre-check a day's sale is to visit
www.auctionview.co.uk
If you are a BCA account holder this service also now gives composite price information (average auction price, CAP and Glass's) and now allows you to buy a selection of cars directly on-line.
For sales at BCA Edinburgh, click here for full details:
www.british-car-auctions.co.uk/main.asp?page=60
Brightwells HUGE WEEKLY 4x4 SALE takes place every Tuesday at Easter's Court on the A49 by-pass, Leominster, Herefordshire, start time 11.00am, phone: 01568 611325, website:
www.brightwells.com
Comments