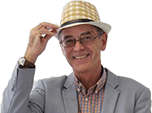 Plenty of Oddballs at Auction Today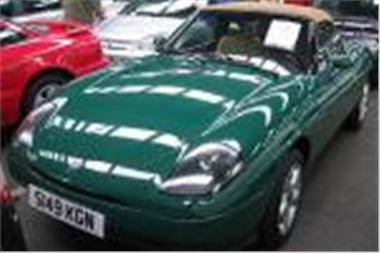 And that was just the cars.
This 42k mile 98S FIAT Barchetta came in several shades of green and a bit more paint in places yet still managed to sell for £2,925.
But there were plenty of cheapies. Once again I'll give you a list so you can make up your own minds.
BMW 318iSE 2000X 51k miles £6,850s
BMW M5 03 reg 76k miles £21,200p
Daihatsu Sportrak 2.8TDX 1992K MNW (27 stamps) £1,350s
FIAT Barchetta 1998S 42k miles £2,925s
Ford Focus 1.6LX f/l 2002/52 39k miles £4,825s
Jaguar X-Type 2.1V6 auto 04 reg 53k miles £8,900s
Jaguar X-Type 2.0d SE estate 2004/54 24k miles £16,200p
Jaguar S-Type 3.0V6SE auto 2000V 56k miles £6,450p
Jaguar Sovereign 4.0 six 1995M 75k miles £3,700s
LandRover Freelander 1.8Xei 5-dr 1998R MNW £3,325s
LandRover Discovery 2.5TD5 1999V 83k miles £7,925s
Lexus RX300 SE 2004/54 22k miles £23,200s
Mazda MX6 2.5 GT 1993L 116k miles £1,000s
Mercedes C240 Avant Garde auto 2000X 77k miles £7,650
Mercedes C230 1.8K AG 2004/54 24k miles £16,700p
Mercedes C220CDI Elegance auto Y reg 47k miles £10,350p
Peugeot 307 2.0 CC 04 reg 25k miles £10,750s
Renault Modus 1.6 Privilege 2005/54 8k miles £6,450p
SEAT Toledo 1.9D SE 1996P 92k miles £450s
Suzuki Jimny 1.3JLX soft=top 02 reg 24k miles £2,600p
Toyota Yaris Verso 1.3 auto Y reg 80k miles £2,925p
Toyota Avensis 1.8 Vermont 2002/51 101k miles £2,025s
Vauxhall Astra 1.6SXI 2003/53 13k miles £5,675s
Vauxhall Vectra CDTI 150 estate 05 reg 9k miles £14,600s
VW Beetle 1.6 2002/52 17k miles £6,200s
VW Golf 1.8GTI Convertible 1988E 100k miles £450s
VW Golf VR6 3-dr 1992J 64k miles £800s
VW Golf TDI 100 estate 02 reg 80k miles £4,600s
VW Touran 1.9TDI S 2004/53 18k miles £10,100s
Volvo V70 D5 163PS S 95 reg 7k miles £17,000p
Auctions at BCA Blackbushe first week of December
Thursday 1st
LCVs from 10.00am including sections from Bank of Scotland, Leaseplan, Peugeot Motor Co, Northgate, Royal Mail, Hitachi and Dagenham Motors. **Modern coachbuilt Renault 2.8 diesel horsebox to be sold in Hitachi section at about 2.00pm**.
Friday 2nd
Fleet & Finance, LTSB Autolease, Motability, Citroen UK, Hitachi Capital, Masterlease, Vauxhall Leasing, General, Inchcape Retail, Private Direct, Leaseplan.
Monday 5th
**Special Royal Mail Vans at 11.00am**
Combos, Escorts, Partners, Pilots, Transits, Iveco boxvans, Convoys and more. Info at
www.commervialauctionview.com
Also Porsche Retail Group, Bank of Scotland, Fleet & Finance, Lex Vehicle Leasing, Motability, Reg Vardy Group, Hartwell, Pendragon, Inchcape No Reserve, Franchised Dealer, West London Nissan.
Wednesday 7th
Fleet & Finance, Leaseplan, Lex Vehicle Leasing, Renault Financial Services, Hitachi Finance, Black Horse, General section, Ridgeway Group p/x, Snows Group p/x, Trident Honda p/x.
As always the best way to look for a specific car coming up at a BCA auction or to pre-check a day's sale is to visit
www.auctionview.co.uk
If you are a BCA account holder this service also now gives composite price information (average auction price, CAP and Glass's) and now allows you to buy a selection of cars directly on-line.
For sales at BCA Edinburgh, click here for full details:
www.british-car-auctions.co.uk/main.asp?page=60
Brightwells HUGE WEEKLY 4x4 SALE takes place every Tuesday at Easter's Court on the A49 by-pass, Leominster, Herefordshire, start time 11.00am, phone: 01568 611325, website:
www.brightwells.com
Comments