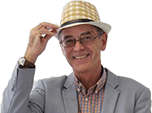 More User Friendly Discount Website

Press Release (unedited):-
"Internet car retailer,
www.newcar4me.com
, has announced the Phase II release of its inspirational new web site. Newcar4me.com has now put the final touches to what it believes will be the most advanced customer interface in its respective market place.
"The web is now the acceptable face of buying a new car" said managing director Steve Carroll. "it is now up to the online brokers to ensure that potential customers have all the information needed to buy a car all in one place, the same as the dealerships they are used to. With the latest enhancements to our website newcar4me.com now offers that service."
"
www.newcar4me.com
believes that successful internet retailing does not always have to be price led. Research now shows that although the price of the new car is of high importance, people also want to find out the features that the car has to offer. However, it is hard to find an online broker that offers the lowest prices and the specification of the car in the same place. Phase II of
www.newcar4me.com
shows that we are committed to meeting the market requirements and that we will continue to do so in the future."
"Over 3000 vehicles are now available on the site and with the expected expansion throughout 2006 that figure will grow, thereby benefiting the all important consumer."
Comments