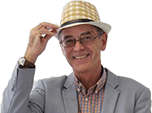 Auction Prices Maybe As Low As They Will Go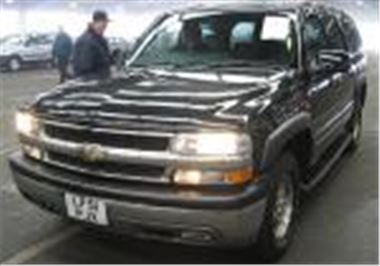 Hardly anyone in the trade is selling anything right now unless it's to order, in which case he might have to bid a bit higher at auction than he's like. Otherwise the market is pretty well rock bottom. So today I'll just list the more interesting sales and provisionals.
Audi TT quattro 180 coupe 02 reg 62k miles £12,300p
Audi TT quattro 180 coupe 02 reg 47k miles £12,500s
Audi TT quattro 225 coupe 2002/52 23k miles £16,100s
Audi S6 4.2 quattro 2003/53 23k miles £19,800p
BMW 320dSE 02 reg 97k miles £7,100p
BMW 320dSE 2002/52 35k miles £9,850s
BMW Z4 3.0 roadster 04 reg 29k miles £19,200p
BMW 525iSE auto, leather, 2004/54 15k miles £19,200p
BMW X5 3.0i auto 02 reg 61k miles £16,100s
Chevy Suburban 5.3 7-str RHD, 2001/51 29k miles £14,800p
Daewoo Matiz 800SE 2001/51 34k miles £1,075p
Honda Accord 2.0 Sport 03 reg 58k miles £7,900s
Honda Shuttle 2.2ES 6-str 1995N 78k miles £1,475p
Jaguar XJ 3.5V8SE 03 reg 80k miles £17,800p
LandRover Freelander TD4 2000X 98k miles £4,750s
Mazda MPV 2.0 manual 2001/51 47k miles £6,050s
Merc SLK 230K 2000X 29k miles £10,600p
Merc CLK 240 Elegance convertible 2005/54 6k miles £25,300p
Merc E240 Elegance W210 2001X 49k miles £7,350s
Merc E320CDI Avant Garde 2003/53 27k miles £22,700s
Porsche 911 Carrera conv 04 reg MNW £39,000p
SAAB 9-3 1.9D150 Linear 05 reg 5k miles £12,900p
Toyota RAV-4 2.0XT2 5-dr 05 reg 9k miles £12,600s
Vauxhall Signum 2.2DTI Design 2003/53 68k miles £6.950s
Volvo S40 1.6D S 2005/54 13k miles £10,900p
Volvo S40 T5 SE 04 reg 28k miles £12,700p
Remaining Auctions at BCA Blackbushe in November
Tuesday 22nd
Peugeot Closed Sale (Not open to the public)
Wednesday 23rd
Fleet & Finance, Alphabet, Lex Vehicle Leasing, General section, Jardine p/x, Snows p/x, Trident, Black Horse Motor Finance, Leaseplan, Citroen.
Thursday 24th
Light Commercials 10.00am start.
Royal Mail, Northgate Lloyds, Lex.
Friday 25rd
Fleet & Finance section, Bank of Scotland, Hitachi Capital, LTSB Autolease, Motability, Inchcape p/x, Peugeot
Monday 28th
**Top Car Auction 11.00am**
Black Horse Motor Finance, Porsche Retail p/x, Fleet & Finance, Inchcape no reserve p/x, Reg Vardy p/x, Hartwell p/x, Pendragon p/x, West London Nissan p/x, Motability.
Tuesday 29th
**Classic and Historic Auction 12.00noon**
For full entry list link to
www.classic-car-auction.co.uk
Wednesday 30th
Fleet & Finance, Leaseplan, Lex Vehicle Leasing, General section, Jardine p/x, Snows p/x, Trident p/x, Black Horse.
As always the best way to look for a specific car coming up at a BCA auction or to pre-check a day's sale is to visit
www.auctionview.co.uk
If you are a BCA account holder this service also now gives composite price information (average auction price, CAP and Glass's) and now allows you to buy a selection of cars directly on-line.
For sales at BCA Edinburgh, click here for full details:
www.british-car-auctions.co.uk/main.asp?page=60
Brightwells HUGE WEEKLY 4x4 SALE takes place every Tuesday at Easter's Court on the A49 by-pass, Leominster, Herefordshire, start time 11.00am, phone: 01568 611325, website:
www.brightwells.com
Comments